'TVXQ LIVE TOUR 2013 ~TIME~', the DVD that contains live footage from TVXQ's Five Dome tour in Japan, will be released on the 23rd of October.
On the 26th of August, TVXQ's official Japanese homepage announced that they would be releasing a DVD&Blu-ray of the group's Five Dome tour. Kicking off their tour at the Saitama Arena on the 27th of April, TVXQ performed in the five biggest domes in Japan (Sapporo Dome, Nagoya Dome, Fukuoka Yahoo! Dome, Osaka Kyocera Dome, Tokyo Dome) and proved their popularity by attracting 700,000 fans to 16 concerts.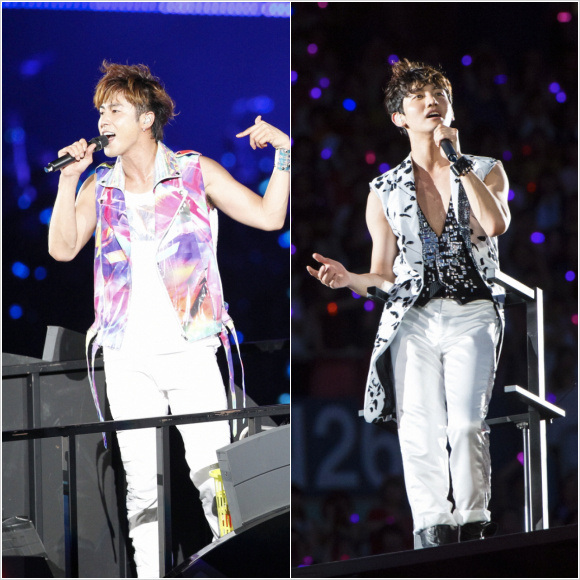 The DVD will contain footage from the group's performance at Tokyo Dome on the 17th of June. It will contain footage of a total of 25 songs, including hit songs such as 'Android', 'Humanoids', 'Purple Line', 'Still' and 'Ocean', as well as solo stages by U-Know Yunho and Max Changmin.
TVXQ became the first Korean singers to hold a Five Dome tour in Japan, and also became the first international singers to hold a concert at 'Nissan Stadium' (Yokohama International Stadium, seats 75,000) as the finale of their tour.
Meanwhile, TVXQ will be releasing their new Japanese single 'SCREAM' on the 4th of September.
Translated & Shared by: dongbangdata.net
Momma's Source: dongbangdata.net
Share This