[Vid] 111115 JYJ NII 2012 Calendar
credit: GmarketJapan
Momma's Source: sharingyoochun.net
Share This
[TRANS] 111029 Kim Junsu Has Firm Grip On Role Of "Death" In "Elisabeth," Exuding The Charm Of His Twenties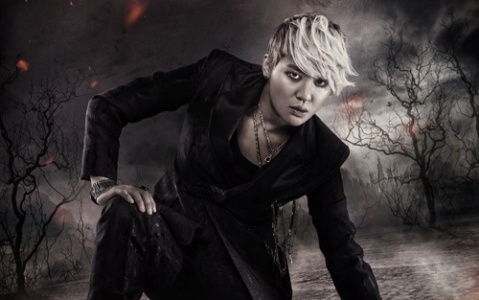 Kim Junsu has been cast in the musical "Elisabeth," and is set to once again create a sell-out legend.
Starting February next year, Kim Junsu will be appearing in the musical "Elisabeth," playing the role of death,  bewitching the audience with his irresistible, mysterious charm.
This character "Death," will fatefully fall in love with Elisabeth, who desires freedom. "Death" tells Elisabeth, who is restrained and confined by the monarchy that he is the only one who can give her freedom, and stays by her side throughout her entire life, tempting her with death. For this performance, Kim Junsu will be playing the role of "Death" together with Ryu Jung Han and Song Chang Eui.
In October 2010 during the "Kim Junsu Musical Concert – Levay and Friends," Kim Junsu had already performed part of "Death's" song from "Elisabeth" and received great praise.
Because of this, from the start of production process for "Elisabeth," the opinion of "Shouldn't Kim Junsu should play this role (of "Death")" had been a dominant one. After his performances in "Mozart!" and "Tears of Heaven," and standing tall in the musical world as a musical actor, there is much anticipation over what kind of storm Kim Junsu will once again create.
A point to note is that this character (of "Death") transcends gender and time, a fantasy role, and it's previous overseas performances have seen past actors from their twenties to their fifties, a huge age range. Therefore, one of the key points to enjoy in this musical is how Kim Junsu, who is in his twenties, Song Chang Eui who is in his thirties, and Ryu Jung Han, who is in his forties, three actors in three different age groups each exude a different kind of charm.
Images of these actors displaying varying styles have been also been revealed. We are looking forward to how "Death", who transcends life and death and disregards the existence of gender, incites subtle feelings in an eclipse-like fantasy setting in a charismatic and lively stage.
Celebrating its 20th year since its first performance in Vienna, the musical "Elisabeth" will be playing from 9 February to 13 May next year at the Blue Square Samsung Electronics Theater.
Source : [BaiduTVXQ + TVReport via Nate]
Translated & Shared by : dongbangdata.net
Momma's Source: dongbangdata.net
Share This