[News] 120924 JYJ's Kim Jae Joong Reveals A Picture Taken in India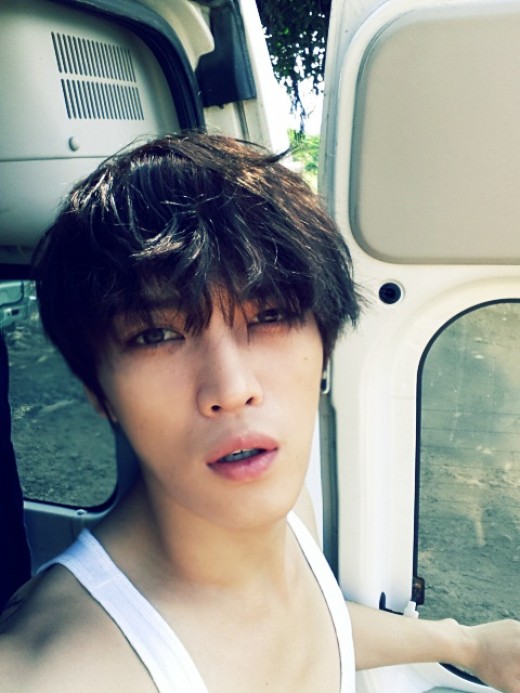 JYJ's Kim Jae Joong uploaded a picture in India.
On September 24, Kim uploaded a picture on his Twitter with the caption, "I'm at work! I am so going to eat Indian curry today!" In the picture, Kim is wearing a sleeveless shirt and looking at the camera with his big eyes.
Previously, Kim created a stir by revealing a picture of himself in India. In the previous post, Kim uploaded a picture of himself topless with the caption, "It's so warm in India."
Netizens commented: "Kim Jae Joong's smile is such an art." "His self-taken picture looks like a pictorial." "I hope that you take a picture of the Indian curry too!" "I can't believe that a guy is this pretty."