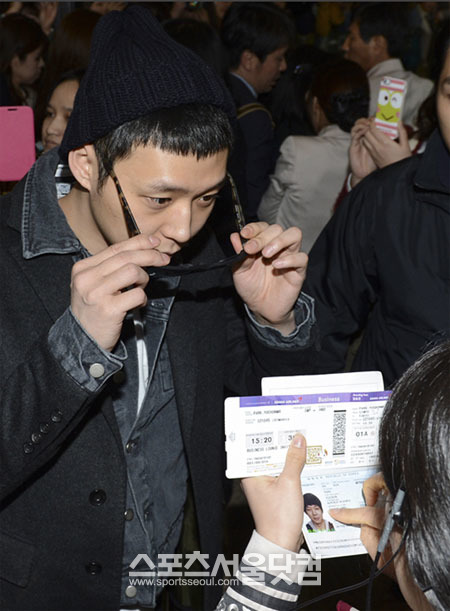 Airport security can sometimes be very hard for a number of people and JYJ's Yoochun was one of those people. Once, he was pictured when he took off his glasses to pass the security checking at the airport to confirm his identity and match it with his passport. This picture was then chosen as the best photo for Entertainment Category at the "KOPA & NIKON Press Photo Awards".
The picture was taken on March 27, 2013, when Reporter Choi Jin Seok covered JYJ who was going to Japan from Gimpo International Airport for their concert at Tokyo Dome. The picture was entitled "Park Yoochun, takes his sunglasses to confirm his identity."
The awards ceremony is the most prestigious awards ceremony for Korean press. The winner category was divided into General, Sports and Entertainment. It has been held for the third time this year.
Meanwhile, JYJ members are currently focusing on solo projects; Jaejoong is preparing for his upcoming drama "Triangle", Yoochun is focusing on his ongoing drama "Three Days" and Junsu is preparing for his upcoming concerts in Japan in May.
credit: ttwigo
JYJ Fantalk Source: sharingyoochun.net
Share This