[Trans] 130714 JYJ's Kim Junsu To Make His Comeback As XIA On The 15th "Praised For His Value As A Vocalist"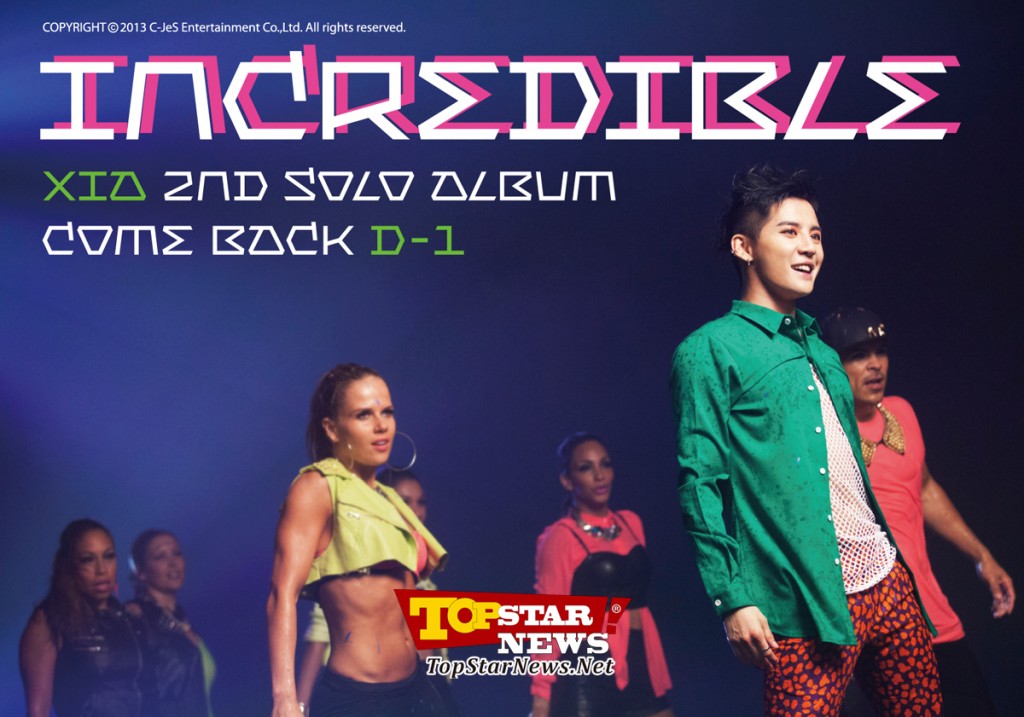 JYJ's Kim Junsu will be making his comeback as XIA (Junsu) on the 15th.
XIA (Junsu)'s second solo album will contain a total of 12 tracks, including the hip-hop dance track 'Incredible'.
C-JeS Entertainment stated, "XIA (Junsu)'s second solo album will be released on various online music sites and iTunes at noon tomorrow. The album contains various styles such as pop, electronic dance, R&B, funk neo-soul and ballads. At 7p.m., a live showcase will be aired on Melon and LoenTV."
They continued to add, "Like his first album, he participated in the composition and lyric-writing process, and was in charge of producing the whole album. The composers who participated in this album praised Junsu's musical abilities and his value as a vocalist."
The countdown event that was held on JYJ's official Facebook page from the Friday has proved just how popular XIA (Junsu) is overseas with questions coming from Asia, Peru, Brazil, Morocco, Australia, Russia and Turkey.
Meanwhile, XIA (Junsu)'s album will be released both online and offline on the 15th and he will kick off his Asia Tour on the 20th.
Source: [topstarnews]
Translated & Shared by: dongbangdata.net
JYJFantalk Source: sharingyoochun.net
Share This