[Trans] 130703 Kim Junsu Proves His Vocal Talent With A 'Les Miserables'-esque Music Video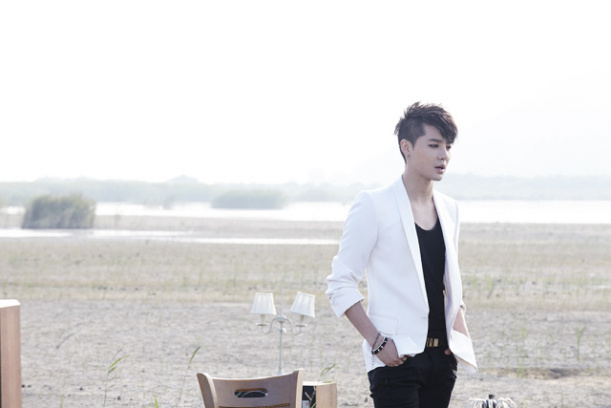 JYJ's Kim Junsu, seen as the greatest vocalist amongst idol groups, has released a one-take live music video, the first of its kind in Korea, and proved the power of his vocal talent yet again.
Having pre-released '11 o'clock, its adequacy', an acoustic ballad track from Kim Junsu's upcoming second solo album, Kim Junsu worked with LoenTV to create a special video. Differentiated from most music videos that have a pre-recorded audio track added to the video, Kim Junsu created his music video by recording his singing voice on set.
In order to create the best video possible and accentuate the emotions carried by his voice, Kim Junsu sang the song from beginning to end in one take, unlike most videos that cut up the song into sections and record the music video in many takes.
Kim Junsu wore a special microphone with his outfit, as well as an in-ear in his left ear while filming the music video. A piano instrumental began playing halfway through the song in the in-ear and till then, he had been singing without any background music.
The production crew explained that the music video was created in a similar way as the musical movie 'Les Miserables', which recorded all the voices live on set to maximize the emotions expressed by the actors.
The music video was filmed near the coast in Daebu-do, Ansan. The equipment was set up at 6am and filming began at 7am. Kim Junsu sang the song from beginning to end three times, and filming ended in a mere hour.
A representative of LoenTV stated, "We filmed the music video live in one take because we wanted to portray Kim Junsu's emotions and vocal tone. His melodious but plaintive voice fused with the sound of birds and the wind to create a fantasy atmosphere."
Source: [metro seoul]
Translated & Shared by: dongbangdata.net
Momma's Source: sharingyoochun.net
Share This