[NEWS] JYJ's European Tour, People Caught Between Feeling Wronged And Feeling Dissatisfied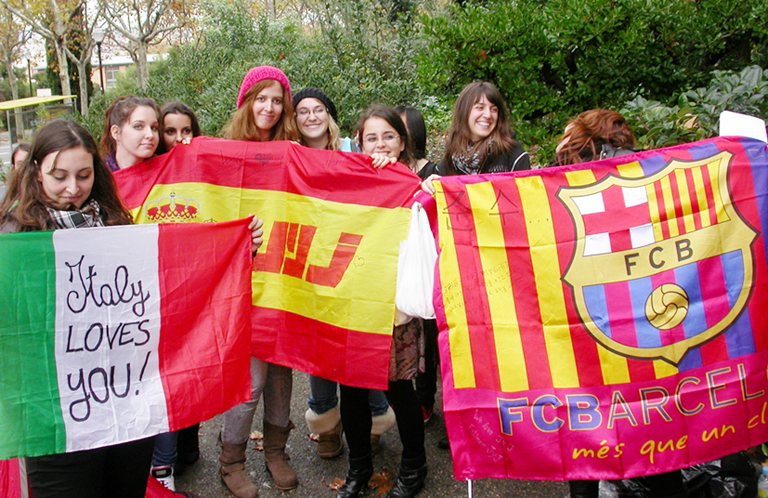 [Reporter Park In Suk's Pin Light]
Disputes have been breaking out online between those who are proud of JYJ and their first Spanish concert and those who are skeptic and dissatisfied. One side feels wronged to see JYJ's achievements dismissed and diminished while the other side is dissatisfied with all the exaggeration. Though I understand where both sides are coming from, as someone who was there at the concert, I'd rather avoid the conflict entirely. There's no need to exhaust oneself with such an argument.
This is only JYJ's first step into the European market. Just like how they started from the 'bottom' again, on stages that were almost too embarrassing to be called an actual stage, in Japan as rookies after being hailed as stars in Korea. But they know that they must keep going forward, no matter how unsure they are of their future. And they are paving the road that they are pursuing with courage, a road which everyone else will just follow.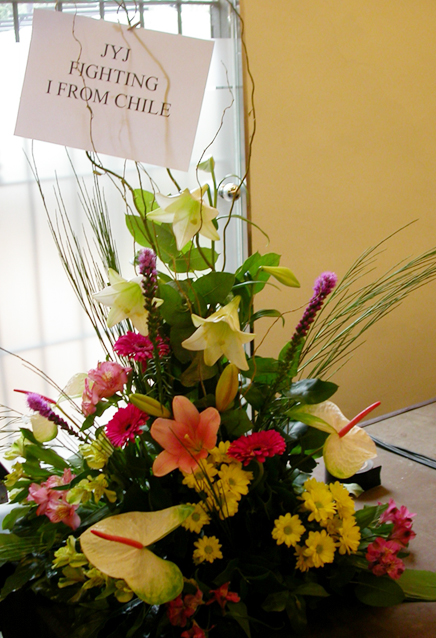 I won't talk about the number of concert attendees as I've already written an article about that controversy. Whether there were a hundred people there or a million, people will only believe what they want. I can see where people are coming from when they raise controversies over the issue as they point out the empty areas behind the audience members in photos that were taken. It was because the organizers had people enter the concert venue in small numbers at a time (almost so slowly that it got boring to wait in line for so long) to ensure that there wouldn't be any accidents.
This is justified as at the Manga Festival performance, a fan fell over while running towards the stage to get a better view (It should be noted that even after the nasty fall, she got up with no hesitation and started running for the stage again). It was surprising and almost touching to see blue-eyed Westerners showing the passion most characteristic of Korean fans. Shall I say that it was also different from watching Japanese fans, who are usually reserved and don't dare to get too close to celebrities, cling onto their favorite Hallyu star. The enthusiasm at the concert was beyond anyone's imagination (though I'd prefer to have found a different expression as I feel that this phrase is used too often that it's lost its impact).
As soon as the concert ended, the members of JYJ said, "We feel somber." There could be many meanings behind this statement. There isn't much time for any of us to look back on what we've done till now, through the bitter and sweet times. For those like JYJ who have taken the time to reflect on themselves, they grow and mature that much more.
JYJ are getting ready for a concert in Germany this weekend. No matter what, a flood of controversies are sure to spring forth from this concert as well. But regardless of that fact, the fans will be ecstatic to be able to meet their favorite stars in real life, and they will express this joy to their hearts' content. Like how they did in Spain. The members might feel somber again. But they will continue to move forward and think of their past experiences in a more positive and optimistic way. Just like how they spent all those days as rookies again in Japan.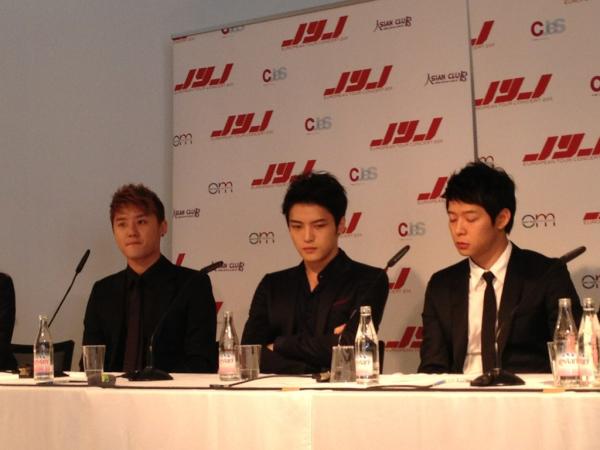 Source: [city daily]
Translated & Shared by: dongbangdata.net
re-up by: iXiahCassie
Momma's Source: iXiahcassie
Share This