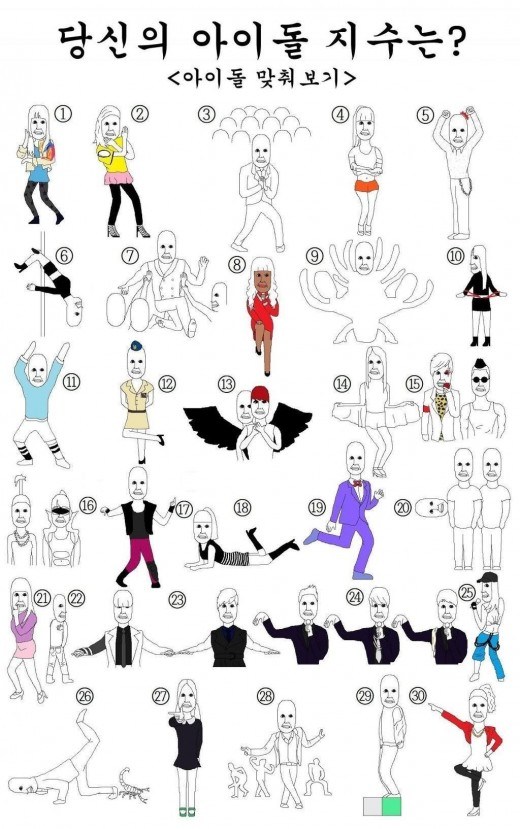 An 'idol knowledge' post is quickly garnering much popularity amongst idol fans.
 A post titled 'Idol Knowledge' was recently posted on an online community forum.
 The post took the characteristics of 30 idols and expressed them through drawings. Popular idols such as TVXQ, Psy, 4Minute, IU, Super Junior, Girls' Day and SISTAR were included in the depictions.
 Though the facial features don't match the idols at all, one can make guesses based on dance moves and outfits. Fans are expected to find their favorite singers instantly to be considered a 'real' fan.
Though the person who created the post didn't reveal the answers, netizens exchanged answers to come up with a final list. This list is also spreading throughout online communities.
Netizens who saw the post left comments such as, "I burst out laughing as soon as I saw it", "The person who made this is a genius", "What's the answer~", "I only need to be able to find my biases!", "I must be getting old… I'm not sure who's who," and "The answers are popping up in my eyes… This is the power of fandoms."
Source: [tvreport]
Translated & Shared by: dongbangdata.net
Can you guess who is who? I can see both TVXQ and JYJ 🙂
JYJFantalk Source: dongbangdata.net
Share This