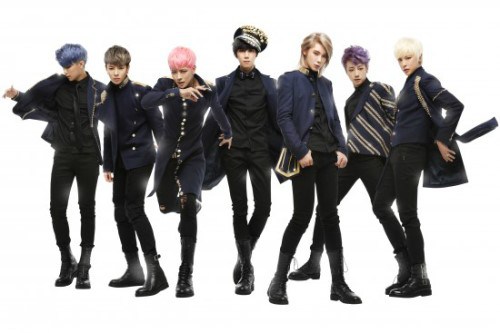 Rookie group M.Pire is drawing attention for their friendship with JYJ's Kim Jaejoong.
On the 26th, M.Pire released their second single 'On My Mind'. The reason why so much attention has been focused on the rookie group is because JYJ's Kim Jaejoong composed and wrote the lyrics for the title song.
The public wants to know how JYJ's Kim Jaejoong and M.Pire got to know one another. It was revealed that M.Pire's Tae Hui is a huge fan of JYJ's Junsu, to which the public began making assumptions and saying, "Did the two people swear to become blood brothers or something?"
These assumptions are leading to a great deal attention for the new version of M.Pire's single 'I Can't Be Friends With You'. The video for the song has been released on YouTube. Although it was only a one-minute teaser, the response it received was startling. According to their agency, the video was released as a gift to the group's fans.
The video was met with comments like, "JYJ's Kim Jaejoong writes great songs," and "I want to hear the full song as soon as possible."
Meanwhile, M.Pire's second single album will be available at noon on the 30th.
Source: [segye]
Translated & Shared by: dongbangdata.net
JYJ Fantalk Source: dongbangdata.net
Share This