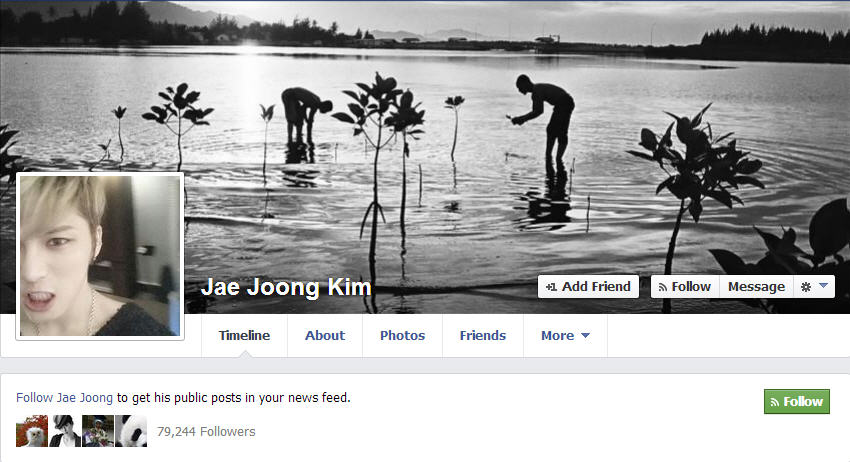 A big welcome for Jaejoong who recently joined Facebook! The vocalist of JYJ made his account today and the account has been confirmed legit by his close friend and hair stylist, Gun Hee.
The singer made quite a lot of updates by putting a profile picture, changing his cover photo, uploaded photos and video, and linked his Instagram account to his newly-created profile.
So far, Jaejoong has only confirmed friend with Gun Hee. Yet, he already gained about 78,867 followers to his profile.
Let's see how Jaejoong will interact through the new social media. Hope we can get more updates and get ourselves a little bit closer to the star.
credit: ttwigo
shared by: sharingyoochun.net
JYJ Fantalk Source: sharingyoochun.net
Share This