[TRANS] 111208 TVXQ, Japan 2011 Popular Searches No. 1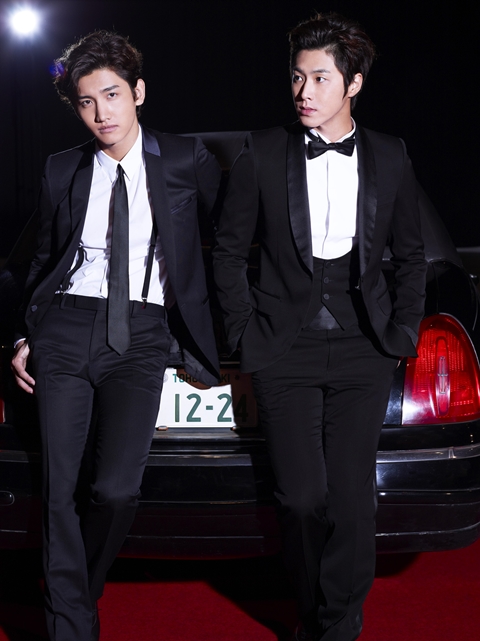 TVXQ are the no.1 most searched male artists in Japan this year.
In the MSN Japan 2011 popular search rankings, TVXQ took top position in the top 50 male artist category.
Also, in the male artist category of the Yahoo Japan "2011 search rankings" which ranks popular searches from January to October, they were ranked just behind popular Japanese group Arashi, taking 2nd place, proving their flaming popularity in Japan.
With their Japanese single "Why? (Keep Your Head Down)" which was released in January, TVXQ took the top positions on the Oricon daily, weekly and monthly charts. Their official album "TONE" released in September, managed to break 200,000 copies in sales within the first week, a record that has not been broken in 11 years for a foreign male artist in Japan, and they took the no.1 spot on the Oricon weekly rankings as well.
Also, on 7 December, TVXQ participated in Fuji TV's Japan Year End Song Festival "2011 FNS Song Festival," presenting a grand stage with "Why? (Keep Your Head Down)." Furthermore, they were nominated for the  "Excellence Awards" at the "53rd Japan Record Awards" to be held on 30 December, and will be appearing for the 3rd time after 2008 and 2009, at the most influential Japanese year end song festival, "Kouhaku Utagassen."
TVXQ is also holding their fan party tour, visiting various parts of Asia. After Singapore, they will be in Shanghai, China on 9 December and Taiwan on 11 December, meeting with their fans in an enjoyable manner.
Source : [BaiduTVXQ + Yonhap News]
Translated & Shared by : dongbangdata.net
Momma's Source: dongbangdata.net
Share This