[Trans] 120120 Tohoshinki, B-side Track Of Their New Single To Be Theme Song For The Drama Starring Erika Sawajiri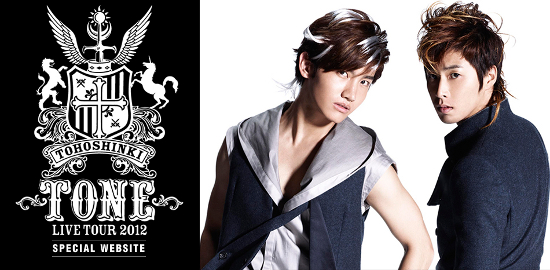 Tohoshinki's nation-wide tour began on 18 Jan at the Yokohama Arena. They personally announced the details of their long-awaited new single to the fans at the concert venue.
The new song, 「STILL」 is a mid-tempo song with a poignant melody, and matches this season (winter) which is full of first meetings and separations. It will be released on 14 March. As the date of release is White Day, (the single) can be said to be Tohoshinki's best (White Day) present to the fans.
Also, the song 「One More Thing」, which is also included in this single, has been chosen as the theme song for 『L et M』, the BeeTV drama through which female actress Erika Sawajiri will be making a return with after a 4 year absence.
Source : [What's-In Web]
Translated & Shared by : dongbangdata.net
Momma's Source: sharingyoochun.net
Share This