[News] 120312 JYJ First Korean Band to Perform Solo in Latin America
Boy band JYJ held a concert at Teatro Caupolicán in San Diego, Chile, on Friday (local time), becoming the first Korean group to perform solo in Latin America. The venue was packed some two hours before the concert got under way, with over 3,000 fans hunkering down to catch a glimpse of the Asian pin-ups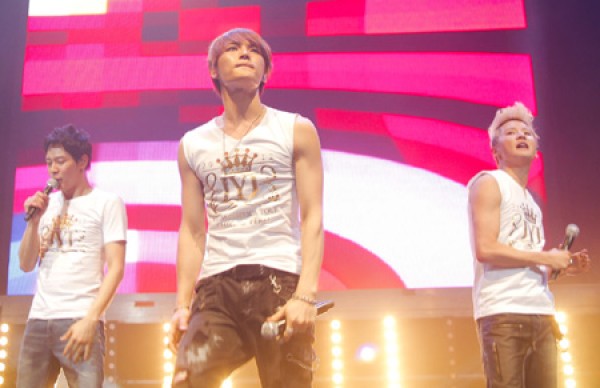 JYJ perform at the Teatro Caupolicán in San Diego, Chile, on Friday. /Courtesy of C-Jes Entertainment
 In the days leading up to the concert, hundreds of fans from other parts of Latin America such as Brazil, Columbia, Mexico and Venezuela camped at a nearby parking lot to make sure they got a seat at the concert.
The spectators went wild throughout the concert, cheering and waving their national flags. During the show, three people were reported to have fainted and were carried out of the premises.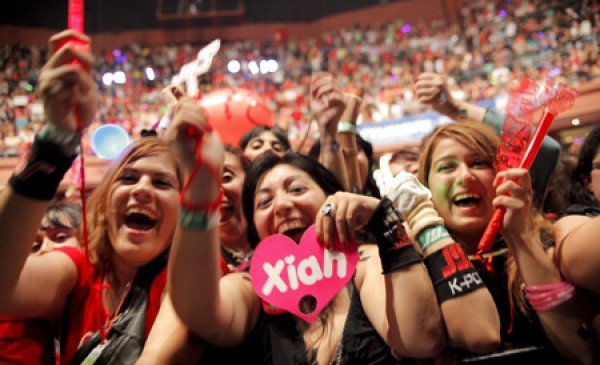 Fans cheer wildly at a concert by JYJ at the Teatro Caupolicán in San Diego, Chile, on Friday. /Courtesy of C-Jes Entertainment
The performance was part of the group's world tour, which started last April and ended on Sunday in Lima, Peru.
Chilean reporters who were present at the latest concert said, "K-pop fans here currently number 20,000 to 30,000. But once Korean singers' music is released through official channels, their fan base will surely expand further."
credit: englishnews@chosun.com / Mar. 12, 2012 09:17 KST
shared by: sharingyoochun.net
Momma's Source: sharingyoochun.net
Share This