[News] 120530 JYJ's Yoo Chun Is In A Deep Sleep, "He's so cute!"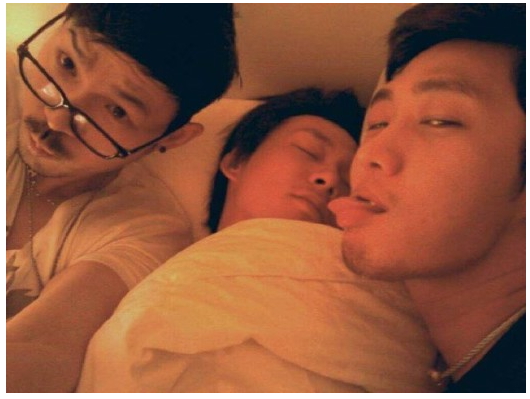 A picture of JYJ's Yoo Chun in a deep sleep was recently released.
On May 30, Yoo Chun uploaded a picture on his Twitter account with the comment, "Tae Sung and Min Soo, I really had a great time with you. I was really in a deep sleep. Were we that close?"
In the picture, Yoo Chun doesn't seem to know people are taking pictures around him because he is in a deep sleep. Two actors are on both sides of him, making funny looks. This picture is getting laughs as the two actors' faces contrast from that of Yoo Chun.
People responded: "Yoo Chun's so cute!" "How can he be in that deep sleep?" "Yoo Chun's dead and Lee Tae Sung's alive. The picture is so funny!" "Yoo Chun must have been really tired. His no makeup face is also cute."
source: TV Report
credit: en.korea
Momma's Source: sharingyoochun.net
Share This