[Fanaccount] 121117 The Two Photos Revealed at TVXQ Live Tour 'Catch Me'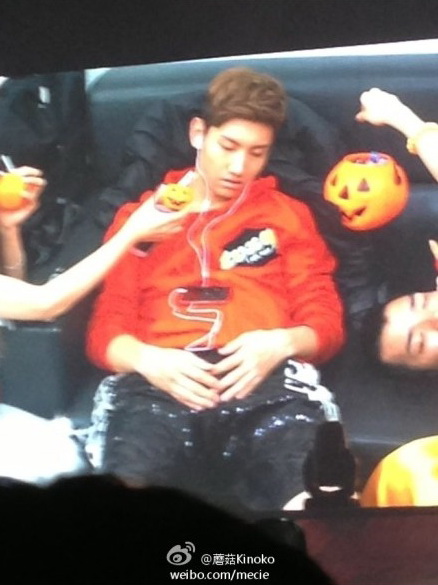 When talking about this photo, Yunho said he took this photo. He saw Changmin was shutting his eyes, taking a rest and so asked SNSD's members to come over and make fun of him while taking the photo.
Then Yunho asked Changmin what was he doing at that time.
Changmin said he was sleeping.
Yunho then said that he was wearing headphones too.
Changmin said, there were noise at the waiting room and so he wore the headphones. But after looking at the photo, he don't think that he is the biggest victim. The dancer beside him is more attractive and said that the next photo has more to be said. The following photo was taken at the same time.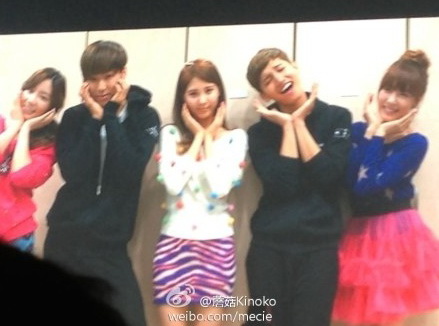 Then it was this photo.
Changmin said he was sleeping and SNSD Seohyun came over to wake him up, saying, Oppa oppa, come and take a photo.
And so he was being asked to do such a pose while asleep, thus this photo.
And reenact the pose again on the spot. (hahahaha!!!)
Then Changmin asked Yunho, do you all really have to wake up a sleeping person to take such a photo?
Yunho thought for a while and said, Mmm, it seems unnecessary.
(Changmin, you won again.)
source: maya0105
trans by: rachui@sharingyoochun
Momma's Source: sharingyoochun.net
Share This