[NEWS] JYJ Kim Junsu's Birthday Is Celebrated In 16 Countries… 'Xia Day' All Over The World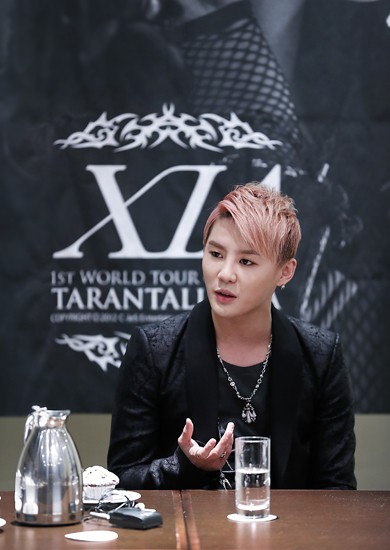 JYJ's Kim Junsu celebrated his birthday on the 15th of this month.
C-JeS Entertainment stated on the 17th that, "Kim Junsu's fans celebrated 'XIA DAY' all over the world in countries in Asia such as Korea, Japan and China, as well as in the US, Chile, Argentina, Mexico, Germany and Poland.
Starting with a cake, fans also held various events such as opening photo exhibitions and writing letters to celebrate Kim Junsu's birthday.
A variety of events took place all over the world as Brazilian fans went on a picnic together, and Peruvian and Venezuelan fans opened photo exhibitions.
During the press conference of his world tour, Kim Junsu thanked his domestic and overseas fans when he stated, "My world tour isn't about statistics like how many tickets I sell. It's meaningful in the fact that I'm coming to perform in front of fans who wouldn't be able to see me in any activity other than concerts."
Meanwhile, Kim Junsu will be holding his '2012 XIA Ballad&Musical Concert with Orchestra' concert at COEX Mall in Seoul from the 29th of December till the 31st.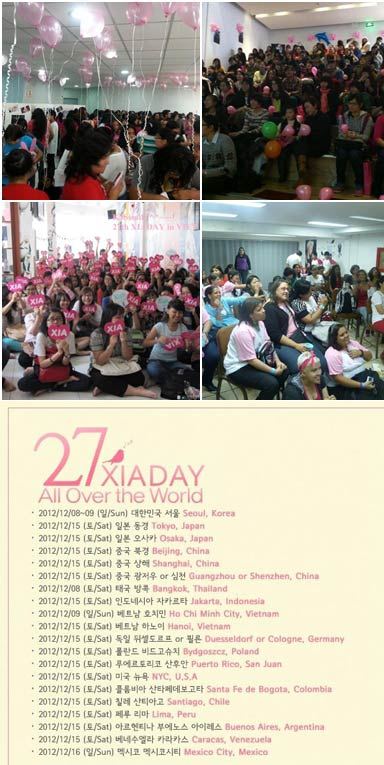 Source: [TV Daily]
Translated & Shared by: dongbangdata.net
re-up by: iXiahCassie
Momma's Source: iXiahcassie
Share This