[News] 121227 JYJ's Junsu practices with a live orchestra for upcoming concert '2012 XIA Ballad & Musical Concert With Orchestra'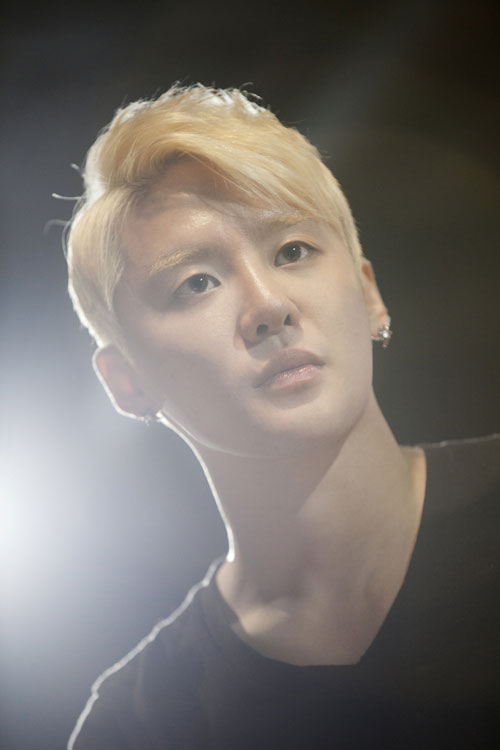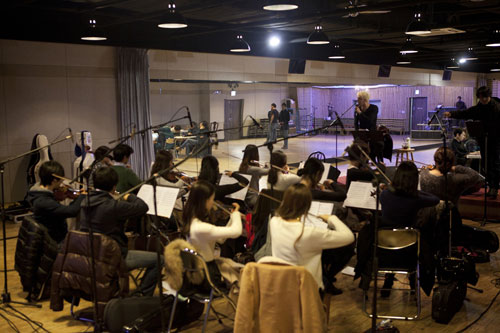 JYJ's Junsu was recently spotted practicing with an orchestra for his upcoming concert series, '2012 XIA Ballad & Musical Concert With Orchestra'.
C-JeS Entertainment revealed on the 27th, "Junsu is currently practicing for his year-end concert. Since all the songs are performed live, [Junsu] is working together with the music director to prepare for the concert", and shared several photos. The snapshots show Junsu collaborating with an orchestra and chorus for the upcoming concert.
 A representative stated, "Each instrument makes a different sound and merges into one combining this with Junsu's great singing ability will create perfect harmony. For each practice session, Junsu would beautifully express the lyrics and melodies with various singing techniques just like the instruments. If Junsu showed the upgraded version of idol singers through his solo concert last May, this concert will make you feel Junsu's passion and genuineness for music as an artist."
Junsu commented, "The addition of the live orchestra's power will give another meaning. Also, the pop and classical choruses will join together and fill the rhythm and sound, and will give vitality to each song. I think this stage will give an ideal harmony with special meaning that is sure to be anticipated."
This concert will also feature Junsu performing his newly released songs "Thank U For" and "Love Is Like Snow" for the very first time, increasing fans' anticipation for the concert.
'2012 XIA Ballad&Musical Concert with Orchestra' will be held from the 29th-31st at COEX in Samsungdong, Seoul.
credit: allkpop
shared by: sharingyoochun.net
Momma's Source: sharingyoochun.net
Share This