[TRANS] 130408 Kang Ho Dong's New Variety Show 'Our Neighborhood's Master of Variety And Sports' Begins This Week
The first episode of 'Our Neighborhood's Masters of Variety and Sports' will pit the team against a team in Sangdo-dong for a fierce battle of table tennis.
In the first episode ,which is set to air on the 9th of April on KBS 2TV, the team of Kang Ho Dong, Lee Soo Geun and Max Changmin will go against the Table Tennis Lovers team in Sangdo-dong, whose skills rival that of professional players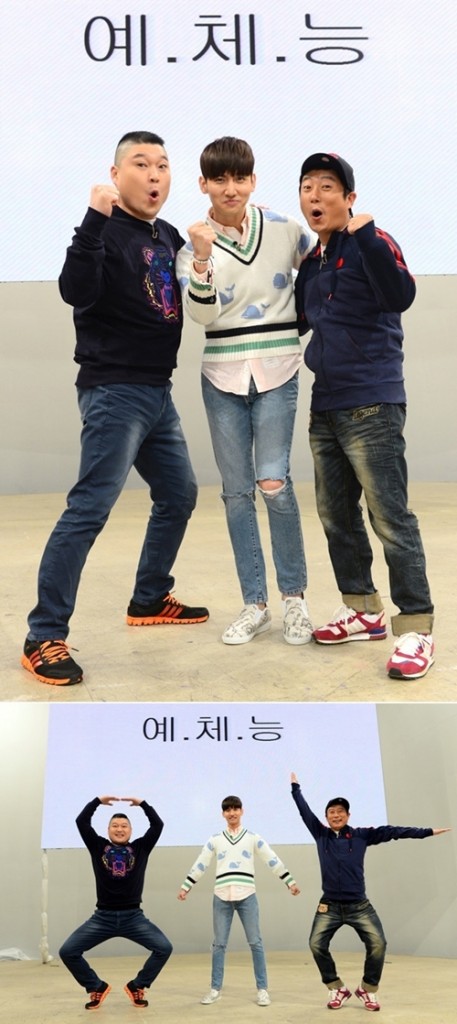 .Though the celebrity team's skills are that of a beginner, they have only been given four days to prepare. This lead to the recruitment of Park Sung Ho, who is the captain of Korea's celebrity table tennis team, Kim Byung Man and sports-dol Minho. Actor Jo Dal Hwan, the hidden ace of table tennis, was also called in.
The staff of the new variety show promised to grant the three MCs (Kang Ho Dong, Lee Soo Geun, Max Changmin) a wish if they won the match. Kang Ho Dong said, "I've never been tossed into the air in celebration before because I was a wrestler. I've always been jealous of other athletes for it," and "If we win the table tennis match, I'd like for the viewers to toss us into the air as a celebratory gesture."
Source: [newsen]
Translated & Shared by: dongbangdata.net
Momma's Source: dongbangdata.net
Share This