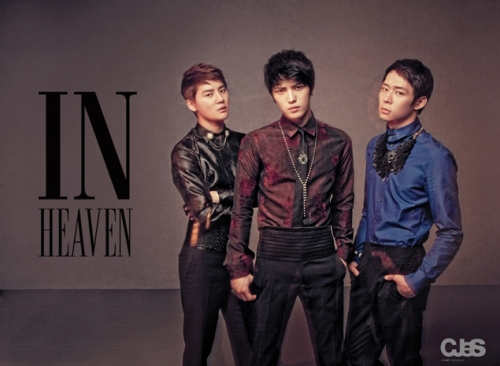 Regarding the '2014 Incheon Asian Games Commemorative Hallyu Concert' controversy, JYJ's agency C-JeS Entertainment stated, "We're waiting for the final statement of the committee."
Since February, JYJ have been acting as the honorary ambassadors of the 2014 Incheon Asian Games'. However, when it was discovered that their names were not included in the guest list of the September 1st 'commemorative concert', a controversy arose on whether JYJ are being blocked from appearing on a broadcasted program yet again.
C-JeS stated, "Rather than coming to a hasty decision, we will wait for the final statement of the committee." The representative stated, "We have submitted a formal objection regarding this issue. A misunderstanding arose when the Incheon Development and Tourism Corporation, who are in charge of inviting singers to perform at the concert, notified the committee that, 'JYJ declined their invitation'. We set the record straight that we have never received an actual invitation to perform at the concert. We have been told that the committee will verify the truth of the situation by tomorrow."
They continued to add, "The committee is of the official stance that JYJ's domestic and overseas promotions for next year's sporting event will begin in September. We will await the committee's final decision."
The current guest list of the Hallyu concert features a total of 20 teams including Super Junior, Girls' Generation, KARA, SISTAR and miss A.
Source: [ilgan sports]
Translated & Shared by: dongbangdata.net
JYJFantalk Source: dongbangdata.net
Share This