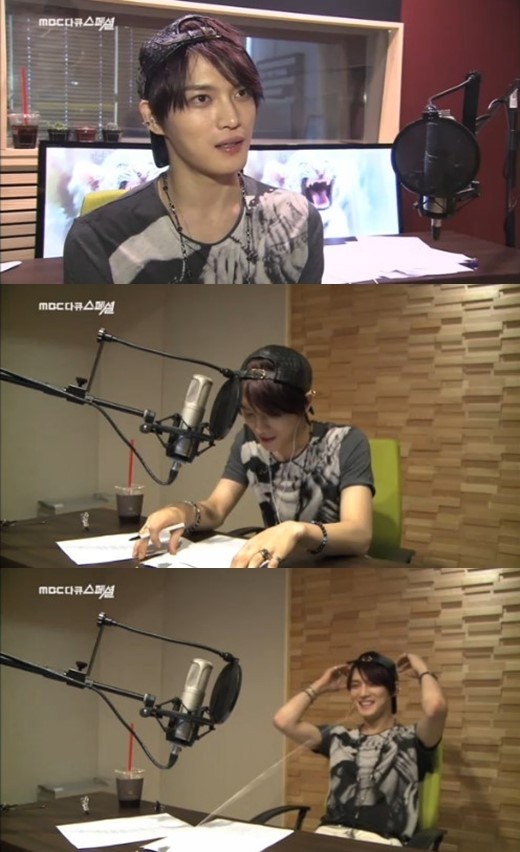 Idol group JYJ's Kim Jaejoong revealed his thoughts on narrating MBC's 'Documentary Special – The Zoo Is Alive 2′.
On the 12th, the staff of the documentary released a behind-the-scenes video of Kim Jaejoong's work as a narrator for 'The Zoo is Alive 2′ on their official homepage.
The video shows Kim Jaejoong smiling contentedly at the animals acting cute to their zookeeper, and pouting after making multiple mistakes and saying, "I can't pronounce gorilla."
In the interview that followed, Kim Jaejoong said, "I had so much fun (narrating the documentary). It was a little hard because I had to talk so much, but I had fun."
He also added, "I decided to participate in the project because I love animals. This is something that even our fans know, and I have a lot of animal-related things in my house because I love animals so much. I have real animals, as well as animal dolls. That's why I really wanted to participate in this documentary."
Kim Jaejoong ended his interview by stating, "What I felt while recording my narration was that zoos need to evolve from places where you 'look at animals' to places that foster love and protection for them. I will do my best to be one of the frontrunners of this movement."
'Documentary Special – The Zoo is Alive' followed the stories of baby tigers, a gorilla couple that refused to get close, and a baby hippo that lost its mother.
Source: [mydaily]
Translated & Shared by: dongbangdata.net
JYJFantalk Source: dongbangdata.net
Share This