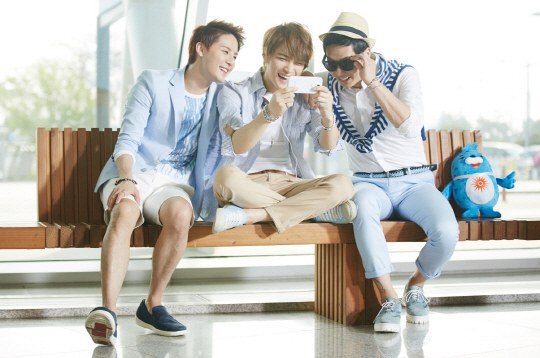 With the music video and audio of JYJ's 'Only One' becoming extremely popular all across Asia, the 2014 Incheon Asian Games committee has released the dance practice video of 'Only One'.
Since being released, 'Only One' has gained 600,000 views on YouTube and 2.7 million views on Yinyue Tai, coming to a total of 3 million viewers overall. If one factors in the views gained from various domestic and international music sites, it's easy to see just how popular the song is.
Having received various messages from fans such as, "The song is so addictive!" "It was great to see the sights of Incheon through the music video", and "It's such a fun song, perfect for the Asian Games!", as well as various requests for the release of the dance practice video, the Incheon Asian Games committee has decided to release a video at an earlier-than-expected date.
The fun and joyful dance video of 'Only One' shows a dance that anyone can easily follow, and can be seen on the committee's official YouTube channel.
Source: [sports chosun]
Translated & Shared by: dongbangdata.net
JYJ Fantalk Source: dongbangdata.net+Icheon 2014 official Youtube Channel

Share This