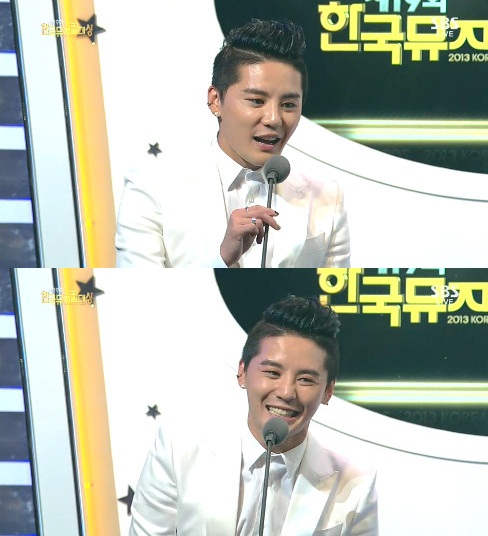 Kim Junsu has won the popularity award for the fourth consecutive year.
The 19th 'Korean Musical Awards' was held today at Kyunghee University and was hosted by Yoo Jun Sang and Oh Man Seok.
On this day, Hong Ji Min and Seol&Company's CEO Seol Do Yoon appeared on stage to award the popularity award to Jo Seung Woo, Kim Junsu, Kim So Hyun and Ok Joo Hyun.
Kim Junsu began his acceptance speech by stating, "First of all, I'd like to say thank you. I came from Japan in great spirits as I knew I would be awarding the Best Musical Actor award to someone tonight, and I'm thrilled to be receiving this award on top of that."
He continued to say, "This is something I say over and over again, but I find this award more meaningful as it was won by the power of the audience," and "I would like to thank everyone who believed in me when I first started out in the musical industry."
Last of all, Kim Junsu added, "Please give all your love to 'December'. Thank you."
Source: [TV Daily]
Translated & Shared by: dongbangdata.net
JYJ Fantalk Source: dongbangdata.net
Share This