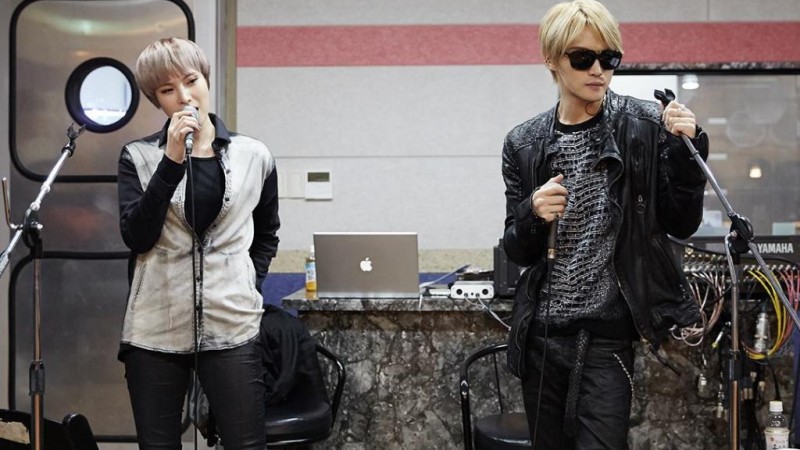 JYJ's Kim Jaejoong and Gummy will be doing a duet together.
Their agency C-JeS Entertainment revealed on January 13, "Jaejoong's repackaged album, 'WWW Removing My Makeup' will be released on January 20, and it will contain a duet with Gummy. Their duet track, 'Heaven,' is an emotional pop ballad, and it will be the repackaged album's title track."
"Kim Jaejoong wrote the lyrics based on the movie 'A Moment to Remember,' and Gummy's featuring on the song made for a beautiful harmonization between the two singers."
Gummy joined JYJ's agency, C-JeS Entertainment in October 2013, and since then has guested at Jaejoong's concert and collaborated with Jaejoong's fellow JYJ member Kim Junsu on a remake of Kim Kwang Suk's "The Reason for Love."
Aside from "Heaven," the repackaged album will also contain a Korean remake of a Japanese song "Makeup." The song was originally written by Japanese singer-songwriter Nakajima Miyuki, and Jaejoong's rearranged version takes a departure from the original version, achieving a simple and restrained sound with the use of the piano and string instruments only.
Together with the new songs, the repackaged album will also feature a DVD containing unreleased cuts from the music video for his first solo album's title track, "Just Another Girl," as well as the music video itself, and will also take us behind the scenes of the making of the music video.
Jaejoong held a concert in Gwangju on January 11, the second concert of his nationwide tour, and will be performing in Seoul at Korea University on January 25 and 26. His repackaged album "WWW Removing My Makeup" will be available for preorder on January 13, and will be available from January 20.
credit: soompi
JYJ Fantalk Source: sharingyoochun.net
Share This