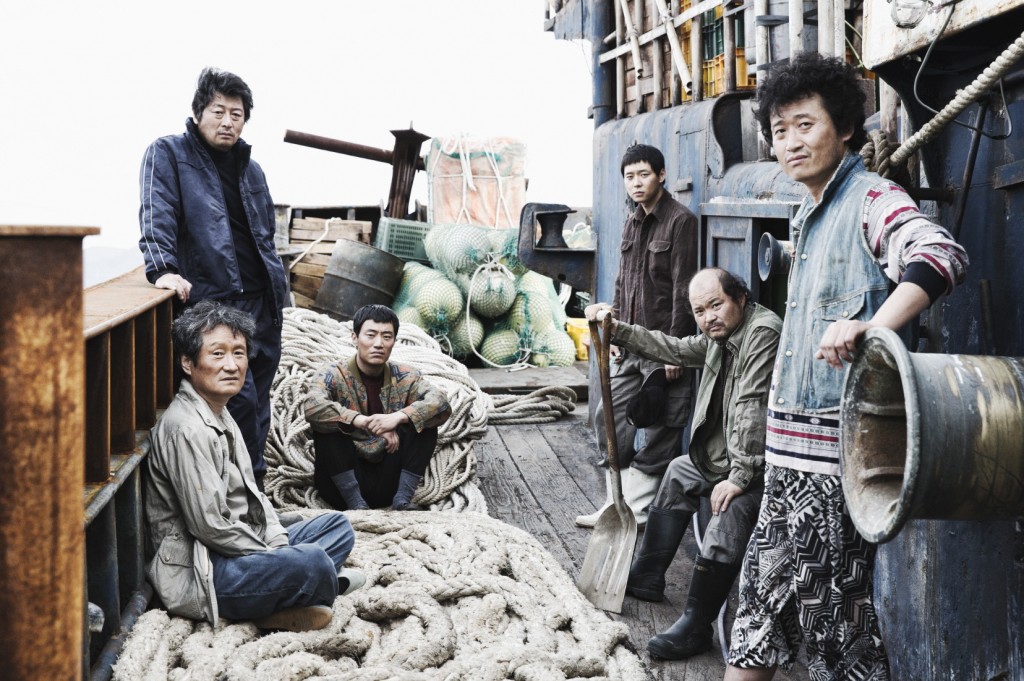 The casts of "Sea Fog", featuring Yoochun
"Sea Fog" is one of the movies that are currently on dilemma due to the recent Sewol ferry incident that caught the nation in grief. The movie, along with "Roaring Currents" and "Pirates", all deal with sea and vessels, battles and riots.
After the recent sunken ferry incident, the producers of the three movies are thinking deeply about the release dates once more, even though the dates have been decided since a year ago. "Sea Fog" is scheduled to be released in August. However, with the recent progress of the incident, the distributor of the movie does not want to hurt the nations' feeling.
The movie contains parts in which the crews disobey the captain, which might remind people of the Sewol tragedy. The producers said that they might just go with the original dates, as postponing continually is hard to do.
"Sea Fog" is based on a 2007 stage play "Hae Moo", which tells a story about a true story of the Korean fishing vessel "Taechangho" incident in 2001 in Yeosu. JYJ's Yoochun will act alongside Kim Yun-Seouk, Han Ye-Ri, and Lee Hee-Joon. The movie is a joint production between director Sim Sung-Bo and producer Bong Joon-Ho (Snowpiercer).
credit: ttwigo
shared by: sharingyoochun.net
JYJ Fantalk Source: sharingyoochun.net
Share This