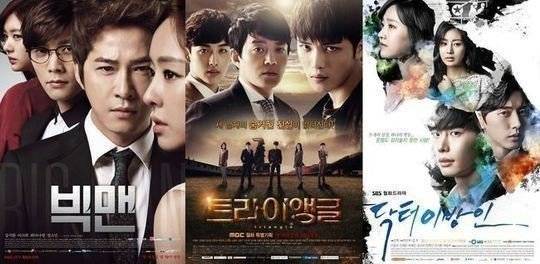 Although 'Doctor Stranger' hasn't seen much of an increase in viewer ratings lately, it was still able to maintain its #1 spot in its time slot this week!
According to AGB Nielsen Media Research, the May 20th episode of SBS' 'Doctor Stranger' achieved a 12.7% viewer rating, which is a 1.3% decrease from its previous viewer rating of 14.0%.
KBS 2TV's 'Big Man' was the only Mon-Tues drama that saw an increase in viewer ratings and rose 0.9% from a 8.1% to 9.0% viewer rating. MBC's 'Triangle' continued to drop, coming down 0.5% from a 7.3% to 6.8% viewer rating.
Which drama did you kick off your week with?
credit: allkpop
JYJ Fantalk Source: sharingyoochun.net
Share This