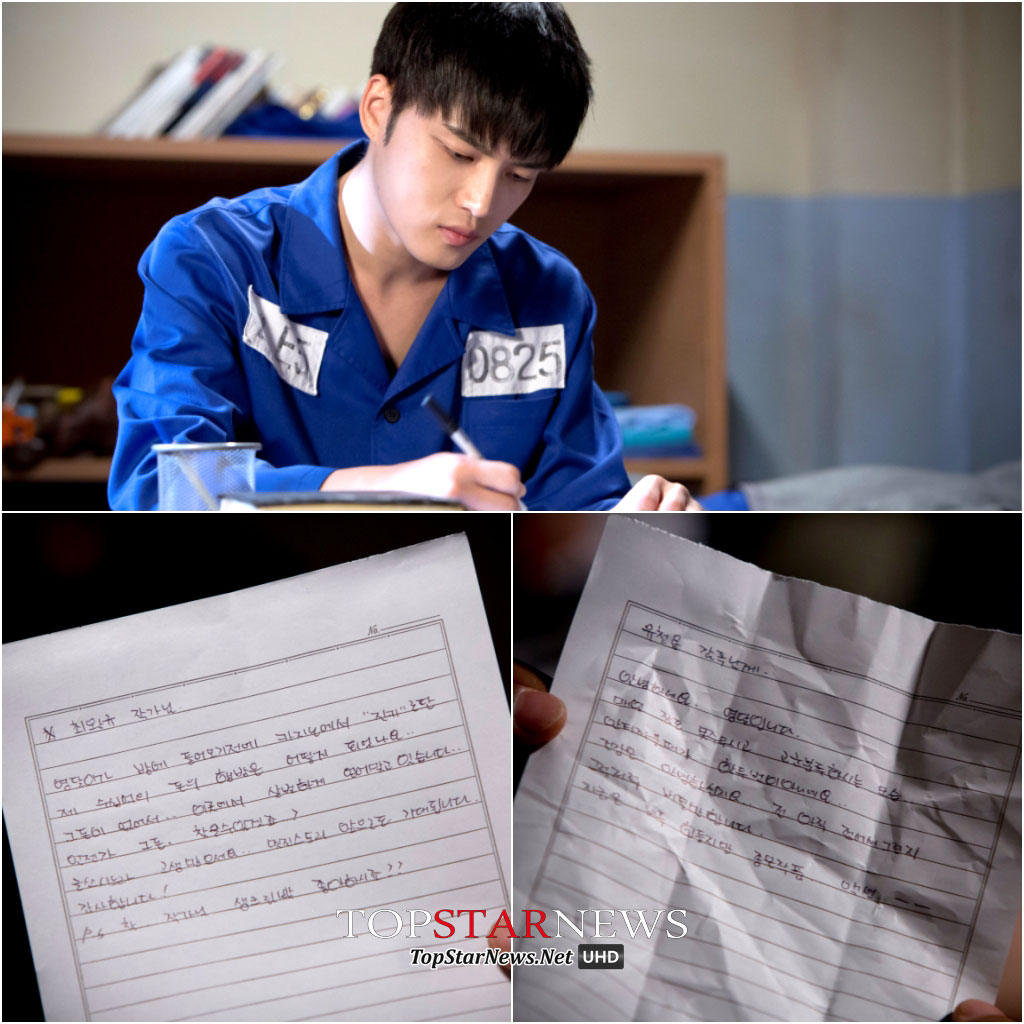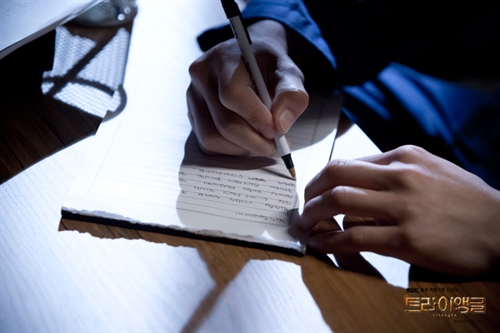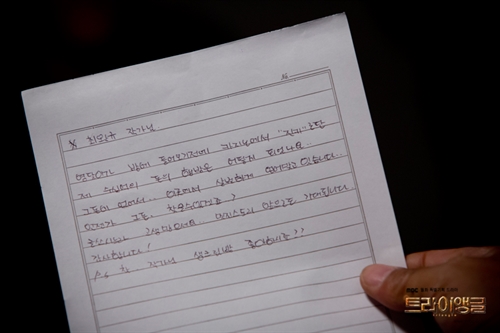 1. To writer Choi Wan Gyu
What happened to the billions of money that I won at the casino? Without that money, I'm getting beaten bloodily here. I'll be able to get that money someday right?
You're writing and working hard. I'm looking forward to great story in the future. Thank you!
P.S: Ah, you like fresh cream bread don't you?? (T/N: fresh cream bread is little Dongchul's favorite food. It's also what Youngdal gave the grandpa in prison)
2. To PD Yoo Chul Yong
Hello. I'm Youngdal.
Everyday you can't sleep and struggle by yourself. There are many times I feel sad seeing you like that. Maybe because I'm still young, somehow I just endure it.
Source: iMBC Triangle + Top Star News
Translated by: @The_Little_Pear
Shared by: JYJ3