[Trans] 110731 Juno And His Twin Brother Junsu Have Opposite Characters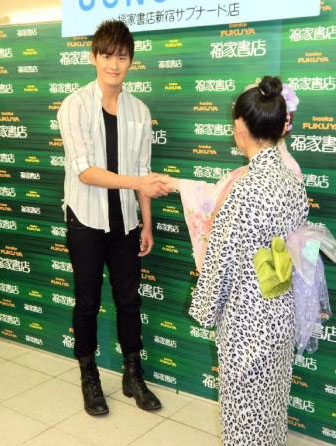 Juno, the older twin brother of Korean 3-man unit JYJ's Junsu, held a commemorative handshake event for his debut Japanese photobook "JUNO," with approximately 600 fans gathered for his first fan event.
On the (level of) completion of this product, "This is my first time, so 60 points" he replied humbly in Japanese. He has yet to show (the product) to Junsu, but said, "We're twins but our characters are total opposites. (Junsu) is the type who will coolly express himself in a single sentence, so even if he saw it, I think he'd say "It's cool~" and end it like that," predicting (his brother's) reaction with a smile.
Source : [Daily Sports Online]
Translated & Shared by : dongbangdata.net
Momma's Source; sharingyoochun.net
Share this: