[Trans] 110809 TVXQ Photographed Shopping At The Airport, "Excellent Model Pose"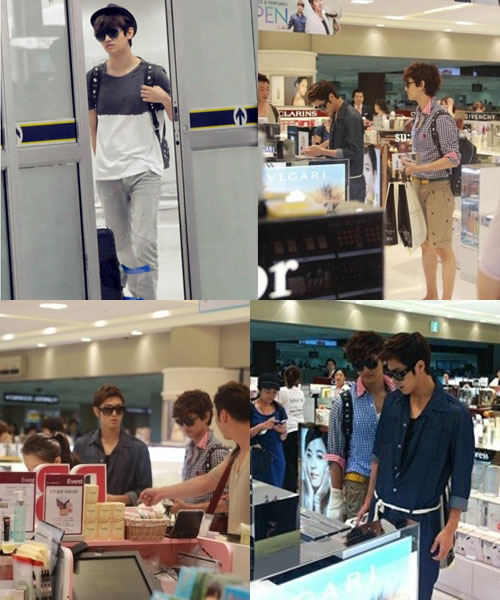 Images of TVXQ's U-Know Yunho and Choikang Changmin shopping at the airport have been revealed.
A certain website revealed the two people wearing casual clothes and shopping, looking like they were browsing around.
In the photographs, both men were wearing sunglasses, and it was the shirts they wore that showed their naturally excellent sense of fashion. With their tall stature and striking features which captures attention even from afar, they exude a model-like aura.
Netizens who saw the photographs said, "They truly give a superior feeling," "Even models don't have such style," "Are these promotional photographs?" "What are they buying?" and other comments.
Source : [BaiduTVXQ + Donga via Nate]
Translated & Shared by : dongbangdata.net
Momma's Source; sharingyoochun.net
Share this: