[INFO] C-JeS To Release "Mine" Photo Book Limited Edition, Members Get Priority to Purchase
10 Aug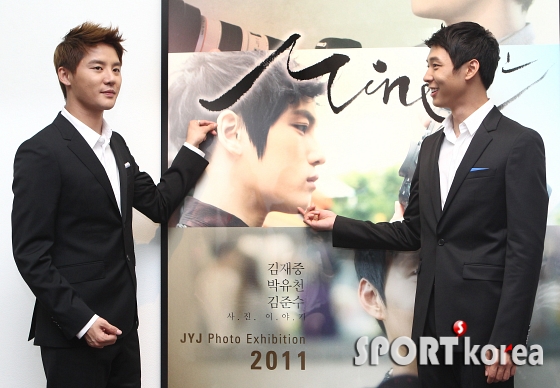 The following is an announcement by C-JeS.
We have produced the works of the JYJ photo exhibition "Mine" into a photo book.
The "Mine" photo book which is formed of 52 total pages has all of its pages as single-sided prints. (Tip: If you pick the photos that you like and buy frames separately, you can decorate your space into a JYJ "Mine" gallery.)
Further, to preserve the value of the Mine Photo Book, we made it into a limited set. We will give the C-JeS members the priority rights to purchase. (One book per account / Even on-the-location sales will allow one book per ticket holder)
Size: 21 cm x 21 cm
Page: 52 pages (separate case)
This product is the same photo book that will be sold on location at the JYJ Photo Exhibition to be held August 12 through 21.
This product is able to be purchased by the regular C-JeS members only for now. Those persons in line to be a member or non-members cannot purchase. (As soon as we secure the quantity, we will arrange it so that non-members can purchase as well.)
This product is a limited set. Once the secured quantity is depleted, (that will be it). Please understand.
This product can be purchased on a one-person, one-product basis.
This product will be released starting August 17.
Source: C-JeS
Translation Credit: JYJ3
Shared by: iXiahCassie
Momma's source; iXiahcassie