[TRANS] 111125 JYJ Kim Jaejoong Beats Lee Seung Gi, "Person You Most Want To Date At First Snow" No. 1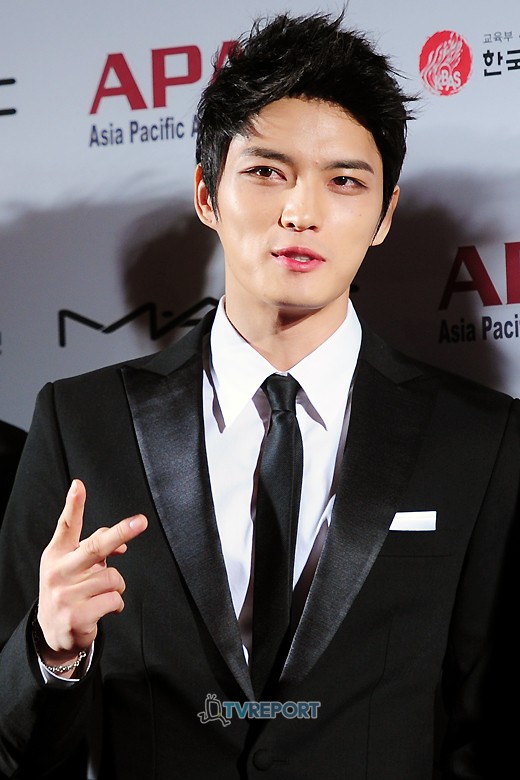 JYJ's Kim Jaejoong has been voted as "The Male Artist You Most Want To Date At First Snow."
The music website Monkey3 held a poll among 6,100 students from 17 November to 23 November, with the theme "Who is the male artist you most want to date at first snow?" and JYJ's Kim Jaejoong, with intense competition from Lee Seung Gi, finally clinched the top position.
On Kim Jaejoong, who garnered 64% (3,882 votes) of the voters' support, people expressed, "It would feel like the harsh winter cold just melted away," "I wish I could go on a date with our hands held and tucked in his pocket" and others.
With SBS's "Strong Heart" and KBS 2TV's "2 Days & 1 Night" and becoming the king of variety shows, host and singer Lee Seung Gi was no. 2, with 33% (2,016 votes) of the support.
Following that was Song Joong Ki (99 votes), who is starring in the movie "Penny-pinching Romance" beside Han Ye-seul, then Jung Il-woo(41 votes), Kim Soo-Hyun(33 votes), and Lee Min Ho (30 votes).
Source : [BaiduTVXQ + TV Report via Nate]
Translated & Shared by : dongbangdata.net
Momma's Source; dongbangdata.net
Share This