[TRANS] 111125 JYJ, Park Yoohwan, Song Ji Hyo Become "Mango Santas", "Let's Plant 20,000 Mango Trees In Sudan, Africa!"
Posted on November 25, 2011 by TheRarasauras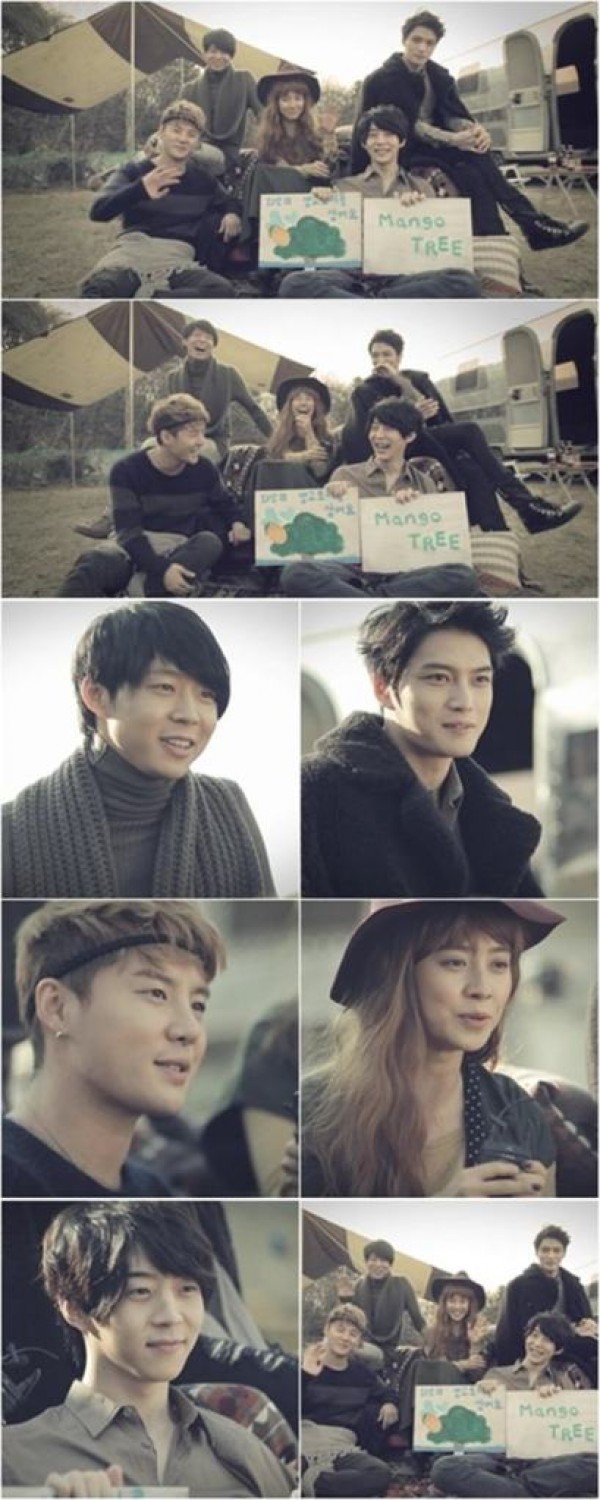 With Christmas coming soon, JYJ, Song Ji Hyo and Park Yoohwan have participated in a "Plant 20,000 Mango Trees Of Hope In Sudan, Africa" project.
Recently, via the C-JeS website,  JYJ, Song Ji Hyo and Park Yoohwan communicate that "For the children of Sudan, a country which has lost hope due to long periods of Civil War,  how about giving them a present of mango trees to provide them with food and shelter?"
This mango tree support is a project by World Vision in aid of children in Sudan, Africa. The artists of C-JeS will be participating in this project together with their fans at the end of the year, activity promoting with growing 20,000 mango trees as their goal.
Each sapling will require 10,000 won in support, and C-JeS will be sending those who support this project a message of thanks from the artists, as well as an autographed photo.
Aside from this, Song Ji Hyo said, "The children have been starving due to a long civil war in their country. We hope that these children can receive our "Mango Tree Santa" gifts. This year-end, It would be great if everyone could join this project with a warm heart. "
Also, JYJ said "We hope that, together with our fans who have been protecting and loving us, we will be able to create a forest of lush greenery. The lifespan of a mango tree is 100 years, and bears the significance of being together for a long time." Park Yoohwan said, "The mango trees take 3 years to mature fully."
JYJ, Song Ji Hyo and Park Yoohwan also participated in the charity photoshoot for fashion magazine ELLE, and JYJ donated 200 million won to Thailand, which is suffering from one of the greatest floods in history.
Source : [BaiduTVXQ +  Wstarnews via Nate]
Translated & Shared by : dongbangdata.net
Momma's Source: dongbangdata.net
Share This