[NEWS] Still coping with father's death, Yoochun to return to work?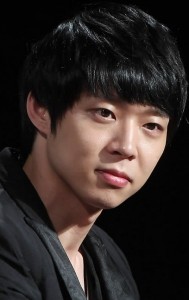 It seems that JYJ's Park Yoochun who is still broken hearted over the recent death of his father will be returning to work even before his tears have had a chance to dry.
According to a broadcast insider, Yoochun will be heading over to the set of his new SBS drama 'Rooftop Prince' after his father's burial on March 16th.
Until now, the 'Rooftop Prince' staff members have planned their filming schedule around JYJ's Chile and Peru concerts, but they did not expect the sudden passing of his father.
Because Yoochun plays a leading role in the series and 'Rooftop Prince' is set to broadcast its first episode on the 21st, the situation cannot be helped and it will be difficult for the staff to allow any delays.
A staff member remarked, "Yoochun's representatives have been told of the circumstances. He must be both physically and mentally drained, and everyone sees this as an unfortunate event."
'Rooftop Prince' is a romance story that spans 300 years. The first episode will air on March 21st.
Credit: allkpop
Ivory's Source: imickycassie.wordpress.com
Share This