[News] 120606 TVXQ's Yunho: "BoA is a lovely friend so ask her out..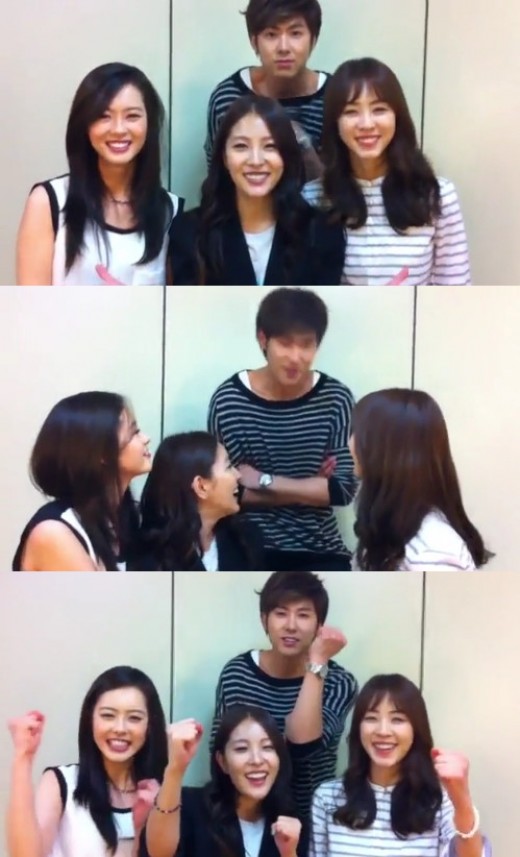 Singer BoA recently appeared on a talk show for the first time in 12 years after her debut. TVXQ's Yunho appeared on the show as a secret guest and drew a lot of attention by saying, "Ask her out on date, boys."
On June 6, BoA tweeted a video with the short comment, "Win Win! Secret guests! Thank you everyone."
In the second episode of BoA on KBS's Win Win, which aired on June 4, Yunho, who has known BoA since their debut and actresses Go Ah Ra and Lee Yeon Hee, who are known as beautiful girls from SM Entertainment, surprised BoA by appearing as secret guests.
 In the video, the four stars, who finished recording the show, are gathering together and having a conversation. Lee says, "I was going to give full particulars about BoA. I hope you can get to know more about her."
Yunho says, "I think you know BoA's true character now. She is a lovely friend. Guys, who are watching the video now, ask her out on date." Lee also says, "Ask her out."
They finished recording the video by saying "Go, BoA!"
source: TV Report
credit: en.korea
Momma's Source: sharingyoochun.net
Share This