[News] 120613 JYJ's Kim Jae Joong Appears in Bus Advertisement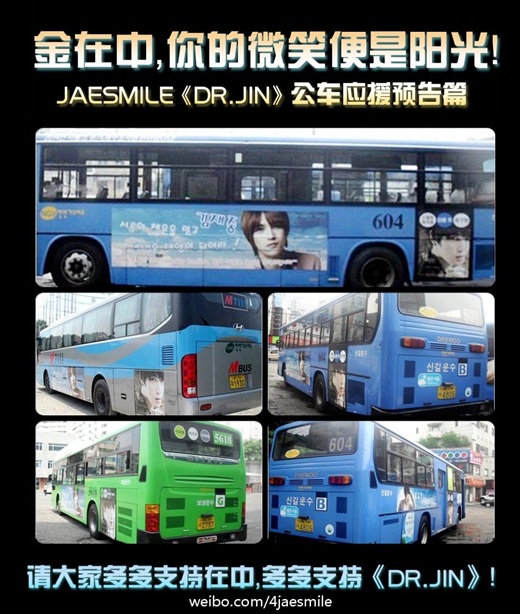 JYJ's Kim Jae Joong recently appeared in a bus advertisement thanks to his Chinese fans.
Jae's Smile, the Chinese fansite for Kim, released bus advertisements in Seoul to support Kim, who appears on MBC's series Dr. Jin. He plays the role of a police officer named Kim Kyung Tak from Goryeo Dynasty.
The advertisements feature Kim and a phrase saying, "Trust each other's body temperature and become the hot sun."
Kim's another fansite also released a video for the series Dr. Jin at 10 major subway stations, including, Seoul, Express Bus Terminal, Myeongdong, Dongdaemoon History and Culture Park, Jongro-3ga, and Kyodae stations. The video can plays over 100 times per day.
People responded: "The bus advertisements are daebak!" "Chinese fans must love Kim so much." "It's a brilliant idea." "I'm surprised at his Chinese fans."
source: TV Report
credit: en.korea