[TRANS] 121003 Park Yoochun Wears The Bracelet His Brother Gave Him For 8 Years 'An Exceptional Brotherly Love'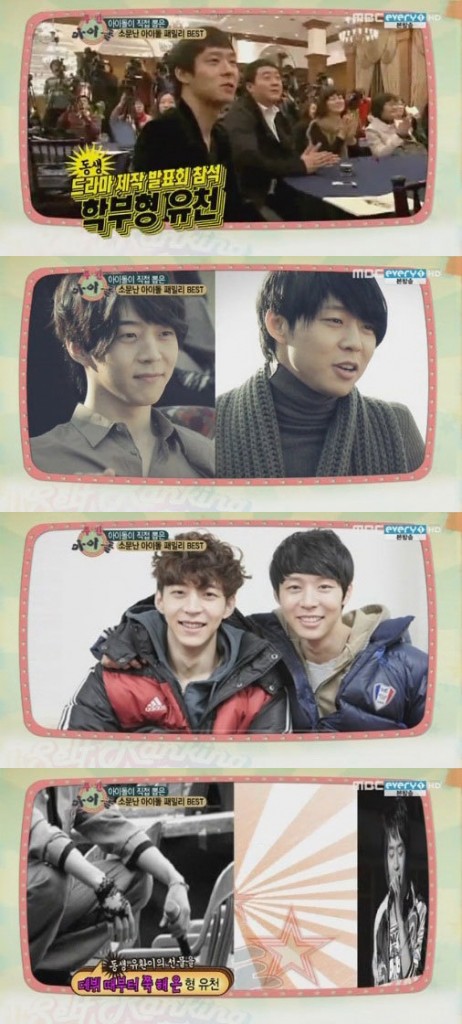 The exceptional brotherly love of JYJ's Park Yoochun and Park Yoohwan has been revealed.
On the 3rd, MBC Every1′s 'Weekly Idol' aired a corner titled ,'BEST Idol Families Chosen by Idols'.
Third place went to JYJ's Park Yoochun and his younger brother, Park Yoohwan. With the older brother making his debut into the industry as a singer and the younger brother following him as an actor, the two celebrities have showcased an exceptional love for each other.
For the past eight years, Park Yoochun has worn a bracelet that Park Yoohwan gave him, and it is said that he presented his younger brother with a car to celebrate his drama debut. He also attended the press conference of Park Yoohwan's debut drama, showing all his affection and love for his brother.
Source: [TV Daily]
Translated & Shared by: dongbangdata.net
Momma's Source: dongbangdata.net
Share This