Junsu, are we surprised. Nawwww… Keep up the great work. Hwaiting!!! Momma Cha
News: JYJ Kim Junsu sells out "Mozart!" once again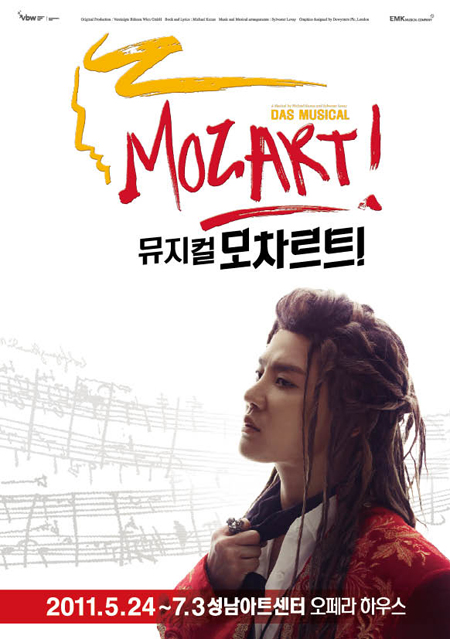 Singer and musical actor Kim Junsu (JYJ, Xiah Junsu) once again accomplished a legend in selling out tickets.
Musical "Mozart!'s" producer EMK Musical Company revealed, "the ticket sales for Kim Junsu's 8 performances in "Mozart" which started today (4th) have sold out."
The number of sold-out tickets are for a total of 13,000 seats in eight shows. Kim Junsu, when he was appearing in "Mozart!" last year, had also sold all 30,000 seats for 15 performances in Saejong Culture Hall. [Previously], the 40,000 seat musical concert starring Junsu had also sold out.
EMP Musical Company stated, "questions regarding canceled and transfer tickets are pouring in already. Please look forward to the third round of ticketing on the 25th."
"Mozart!" is a piece made by world famous playwright Michael Kunz and composer Sylvester Levay. It received much love during its premiere [in Korea] by reinterpreting Mozart's dynamic life in a modern way with various music such as rock and jazz.
Kim Junsu tired musicals for the first time last year with "Mozart." Kim Junsu, who received the nickname "Xiahzart (Xiah Junsu+Mozart)," positioned himself as a musical actor with excellent singing ability and natural acting.
(Last few sentences regarding other actors and ticketing information omitted)
Source. Nate News
Translation by. withJYJ
~*We will always be with JYJ!!*~
Please remove with full credits
Our source: sharingyoochun.net
Share this: