[News] 130428 K-pop Stars Giving Back – A New Trend?
Celebrities give back. Who's the latest to be involved in charity?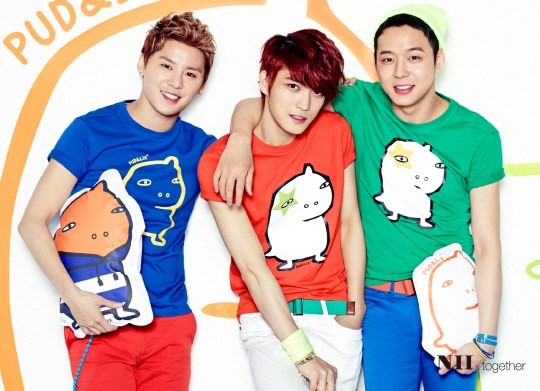 A handful of superstars including the likes of Psy, JYJ and Lee Byung Hun are giving back in big ways. The entertainers are taking their earnings to help others in need and using their platforms to give a voice to communities.
Psy is literally taking his "Gentleman" status to a whole new level. The international star has plans to donate 500 million won (approximately $557,000 USD) to help children suffering with cancer. On top of the whopping donation, the "Gangnam Style" singer is taking part of the $10 miracle program which raises money to build a children's rehabilitation hospital. The project is headed by The Purme Foundation's ambassador Sean of Jinusean.
Gorgeous actress Song Hye Kyo recently worked with an animal protection foundation to care for stray dogs. Song Hye Kyo along with Lee Hyori are known for their love of animals and give as much of their free time to helping animals in need.
Trio group, JYJ, and clothing brand, NII, are teaming up together for a great cause! The group will be holding a fan event called "GIVE" where the proceeds will go to a charity called Good Neighbors. The event will take place at the COEX auditorium hall in Samsung-dong, Seoul, Korea.
 G.I. Joe actor Lee Byun Hun recently led a charity event called "Cinema Theque Charity Night" at the Gangnam Shinsegae Department Burberry Store. The event was put together to support and improve Korean independent films and the night was filled with loads of important figures in the film industry.
While the industry is known for its glitz and glamour, it's nice to see huge stars taking the time out to give back!
credit: kpopstarz
shared by: sharingyoochun.net
Momma's Source: sharingyoochun.net
Share This