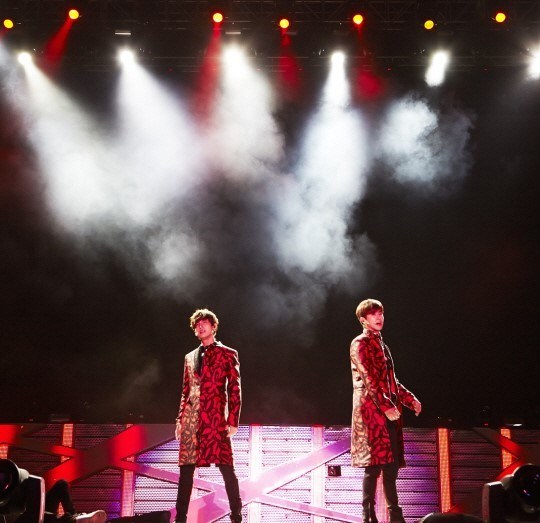 SM TOWN had China up and jumping.
The 'SM TOWN Live World Tour 3 in Beijing' concert that was held at the Bird Nest, the Beijing Olympic Stadium, on the 19th featured Kangta, BoA, TVXQ, Super Junior, Girls' Generation, SHINee, f(x), EXO, Zhang Liyin and TASTY.
Each team showcased their hit songs and came together for collaboration performances for a total of 49 songs that captivated the 70,000 people who attended the concert.
This was the first concert that 'SM TOWN' has held in Beijing and it has been a hot topic since it was announced because the singers of SM TOWN were the first overseas singers to be holding a concert at the Bird Nest, the legendary location of the 2008 Beijing Olympics. The city of Beijing extended their subway and bus services for the people attending the concert, showing just how popular the singers are in the Chinese mainland.
Meanwhile, the next 'SM TOWN Live' concert will be held at Tokyo Dome on the 26th and 27th of October and is set to be called 'SM TOWN LIVE WORLD TOUR III in TOKYO SPECIAL EDITION'.
Source: [edaily]
Translated & Shared by: dongbangdata.net
JYJ Fantalk Source: dongbangdata.net
Share This