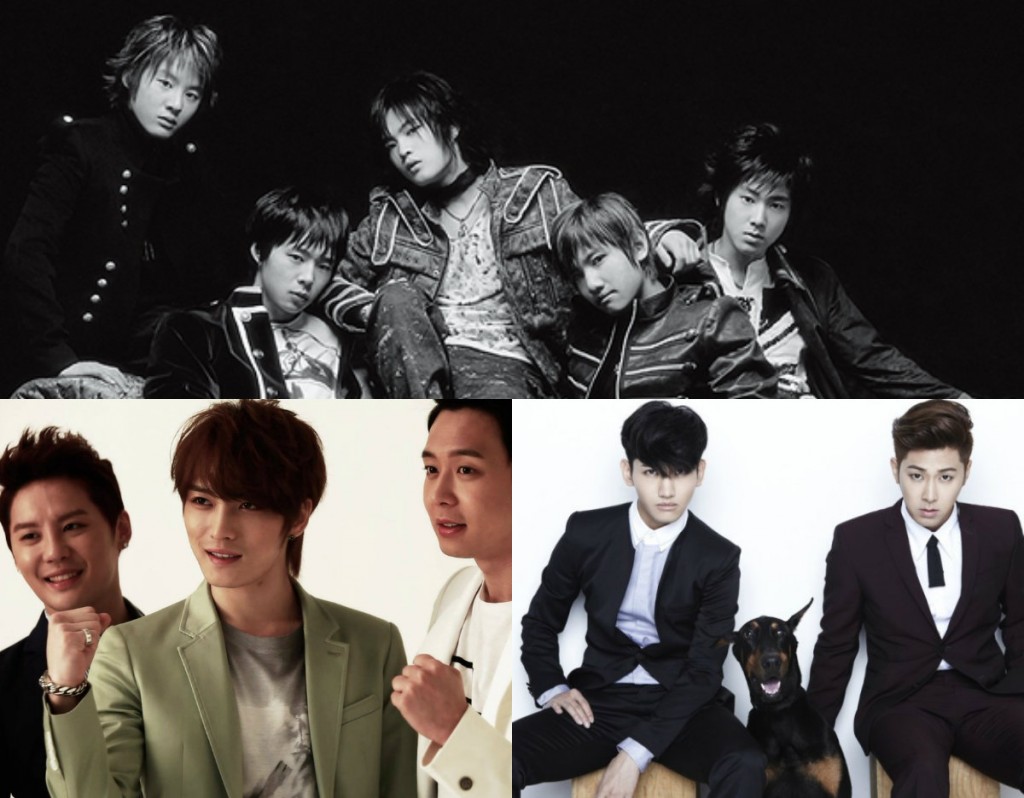 December 26, 2003- a day never to forget for fans of DBSK. I remember watching the BoA and Britney Spears Showcase knowing nothing of this five-member boy group before they sang the first versus of "Hug," but after they were done wooing the hearts of females everywhere with their sweet voices and looks, I was fascinated. Then when I saw them sing live at one of the weekly music shows, I fell for them hook, line, and sinker. It was so rare then to see a group sing live AND dance at the same time during those days.
In 2008, December 26 was a day to remember fondly forever. Today in 2013, it is a day to remember with bittersweetness. DBSK now celebrates their 10-year anniversary as TVXQ and JYJ, and while I happily congratulate both groups, there is a corner of my heart that is still a bit sad.
Still, December 26 is the day to celebrate these five fantastic boys, excuse me, men, for their hard work and the music and enjoyment they have brought to world over the past ten years. Thank you, Changmin, Junsu, Yoochun, Yunho, and Jaejoong. It's been a fantastic ten years. Here's to ten more!
In honor of their 10th anniversary, TVXQ announced that they will be releasing their seventh album on January 6 next year, titled "Tense." The title track is "Something," and the TV commercial celebrating the anniversary and the upcoming release will be aired throughout the day today on SBS, KBS, and MBC.
JYJ also released a special video celebrating their 10 years and thanking fans
TVXQ is currently busy with their "Time Slip" concert at SMTOWN Week, holding shows on December 26 and 27. Jaejoong recently completed his "2013 Kim Jaejoong 1st Album Asia Tour," Junsu is be holding his "2013 Xia Ballad & Musical Concert with Orchestra Vol.2" concert on December 30 and 31, and Yoochun will begin filming for the new SBS Wednesday-Thursday drama "Three Days" in January.
———-
Relive it!
DBKS's debut performance, singing "Hug" at the BoA and Britney Spears Showcase on SBS.
DBSK's "Hug" Music Video- Max with his cat, U-Know with his crooked teeth, Hero with his anime hair, Xiah before his "smile angel" days, and Micky with his shiny lips. Also, Go Ara looking so young!
A personal favorite- DBSK (THSK) singing their Japanese track "Bolero" live. I've watched this more times than I would like to admit.
Cassies! What are YOUR favorite memories of them?
credit: soompi
JYJ Fantalk Source: sharingyoochun.net
Share This