Sohn Ho Joon opened up about his friendship with U-Know Yunho.
During the episode of tvN's 'Taxi – Reply 1994 Special' that aired on the 23rd of January, Sohn Ho Joon appeared as a special guest with Do Hee and Baro, and opened up about his famous friendship with U-Know Yunho.
Sohn Ho Joon said, "Yunho used to go to school with a junior I was close to. Back when Yunho was having a hard time, I used to get an allowance from my parents. When I used to come to Seoul, I would give Yunho any money I had left. After Yunho became a member of TVXQ, he took care of me really well."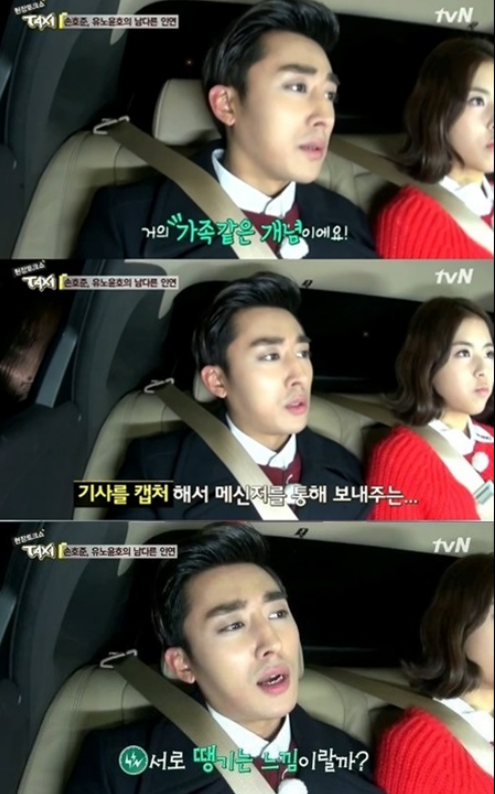 He continued to add, "People say we have a great friendship, but he's actually like family to me. He checks on all the articles written about me, and sends them to me in the morning. We just seem to click. We're friends bonded by loyalty."
Sohn Ho Joon also revealed, "I was able to start my broadcasted work because Yunho introduced me to a manager," and talked about his days as a MC with Byun Jung Min, as well as his participation in the project group Tachyon.
Source: [newsen]
Translated & Shared by: dongbangdata.net
JYJ Fantalk Source: dongbangdata.net
Share This