"Two tried to stay while three tried to leave. I hope all of us are happy right now…"
This is what Park Yoochun had to say about JYJ's split from TVXQ, a group that recently celebrated its 10th anniversary, five years ago.
In an interview with edaily StarIn ahead of the release of 'Sea Fog', Park Yoochun was asked to rate his activities since the dissolution of TVXQ, to which he replied, "I was happy." He continued to add, "But as time went on, I began to think, 'What was it all for?' It was probably a choice we all made for ourselves as individuals. Even the ill feelings I once had towards them are gone now. I truly hope that all of us are happy right now."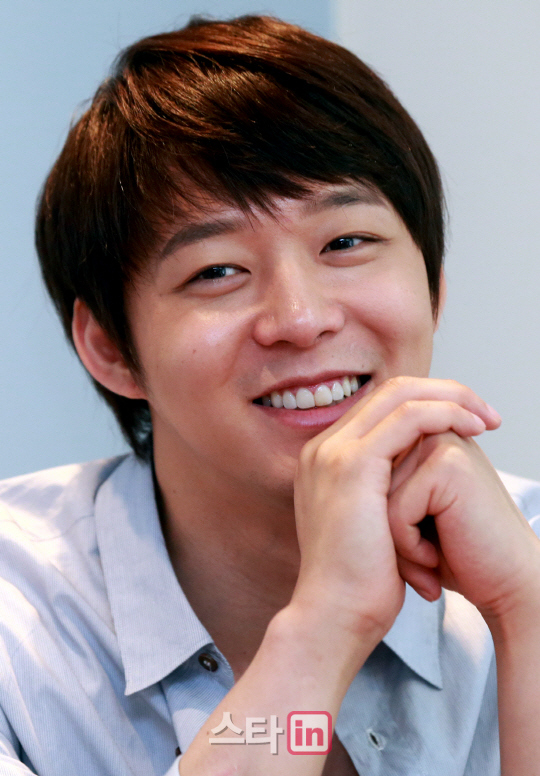 Park Yoochun said, "I'm really excited to see the drama 'Night Watchmen', which Yunho appears in." 'Night Watchmen' is MBC's current Monday-Tuesday drama that began airing after the end of 'Triangle', which JYJ's Kim Jaejoong appeared in.
Park Yoochun reminisced about his old colleagues as he said, "I hope it all works out for all five of us," and "If we're able to get together and have a glass of soju together one day, even that alone would be great, don't you think?"
TVXQ made their debut in 2004 with 'HUG' and released a stream of hits such as 'O-Jung.Ban.Hap' and 'MIROTIC', becoming the most popular Korean idol group ever. Since splitting into a two-membered TVXQ and three-membered JYJ due to problems with their contract, they have been expanding their activities to the drama, movie and musical industries, showcasing their prevailing popularity and influence.
Park Yoochun recently made a comeback as both a singer and actor. JYJ released their second full-length album on the 29th of July and held their Seoul concert on the 9th. His first movie 'Sea Fog' was released on the 13th.
'Sea Fog' is based on a play that follows six sailors as their boat is flooded by a group of stowaways. In the movie, Park Yoochun plays Dong Shik, the youngest crew member who falls in love with Hong Mae (Han Yaeri), who becomes a stowaway to find her lost brother.
Source: [edaily StarIn]
Translated & Shared by: dongbangdata.net
JYJ Fantalk Source: dongbangdata.net
Share This