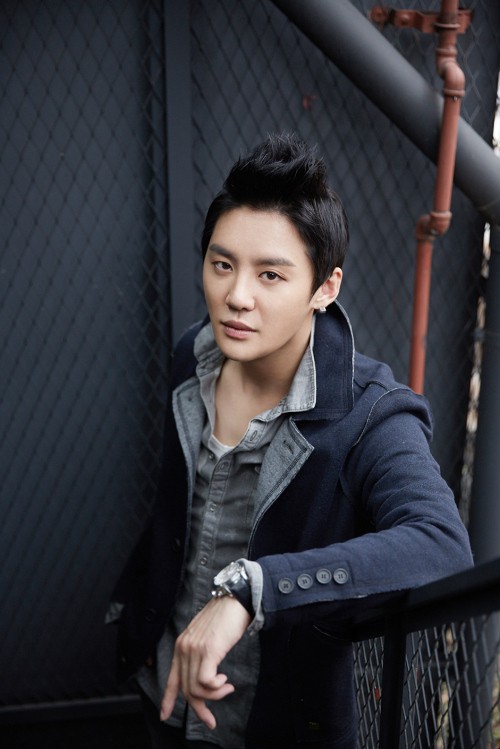 JYJ member and musical actor Kim Junsu has met with Kim Kwang Seok's music. 'December: The Song That Hasn't Ended' is a jukebox musical that opened in December and uses 24 of Kim Kwang Seok's music to create a love story.
When it was found that Kim Junsu would be appearing in 'December', many were confused by his choice.
Since making his debut as a musical actor, Kim Junsu has swept up Best Rookie Awards and Popularity Awards left and right, moving on to win the Best Actor Award at the 18th Korea Musical Awards.  He has made his mark as a musical actor with real talent and immense ticket power.
Despite a flood of famous overseas licensed musicals up for grabs, Kim Junsu decided to choose the dangerous road of a 'newly created musical'. This was what our first question was about.
"There were so many things about this musical that drew me in. I think I felt a sense of responsibility to take on a newly created musical after winning such a great award. Then there was the fact that the musical is directed by Jang Jin and uses Kim Kwang Seok's music. It was an honor for me to be able to sing 'December'. This musical requires a lot of acting and memorizing lines, so I hoped it would help widen up by spectrum. I've stayed humble and am open to learning as much as I can."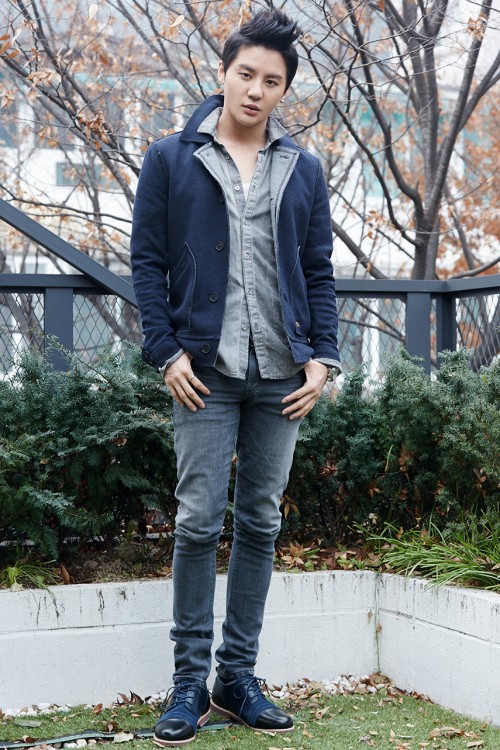 Kim Junsu plays the role of Ji Wook, a man hurt by the memories of his first love, and plays a wide age range from his twenties to his forties. Seeing Kim Junsu play the role of Ji Wook in his twenties brings a smile to our faces. The charismatic 'JYJ Kim Junsu' is nowhere to be seen, leaving the cute and adorable 'younger brother Kim Junsu'.
"The overall feel, way of speaking, movements and tone all come from my days as a student. When I was in middle school and high school, I would do nothing but sing and dance because I was so passionate about my dream. So I used to feel like a fool in front of women, just like Ji Wook. I still feel like that sometimes. I feel embarrassed and shy for some odd reason. (laughter)"
Kim Junsu is a presence in the Korean musical industry that can't be ignored. Making his debut in 2010 with the musical 'Mozart!', Kim Junsu has showcased an amazing ticket power, selling out every performance he's been in. 'December' is no exception. The Seoul performances of 'December' will come to an end on the 29th, and the 63,000 seats for Kim Junsu's performances were sold out.Kim Junsu's Busan performances (February 7th~16th) and Daegu performances (February 21st~March 2nd) were sold out as well. What is the secret to his success?
"I think people appreciate me for how hard I work. Musical tickets are expensive, so I feel a sense of responsibility to make each performance worth the ticket price. It's been five years since I've appeared on broadcasted programs due to various reasons, and I want to thank everyone for their unlimited love. I truly think of myself as a lucky person."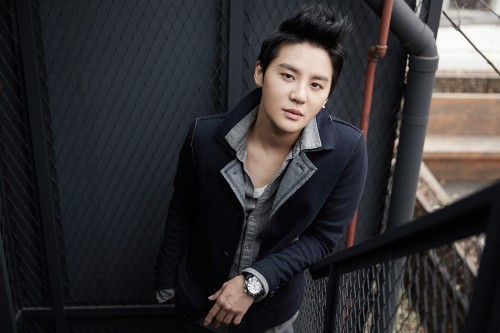 When asked what production he'd like to appear in next, Kim Junsu said 'Man of La Mancha', 'Jekyll and Hyde', 'Hedwig' and 'Sweeney Todd'. Finally, we asked what the end game of this lover of Korean musicals is.
"I plan to stop releasing albums as a singer when I believe that no one is waiting for me anymore. But I want to keep performing in musicals. Please keep watching over me as I evolve as a musical actor."
Source: [sportsworldi]
Translated & Shared by: dongbangdata.net
JYJ Fantalk Source: sharingyoochun.net
Share This