[News] 110622 JYJ Jaejoong is Likely to Cast His First National TV Drama.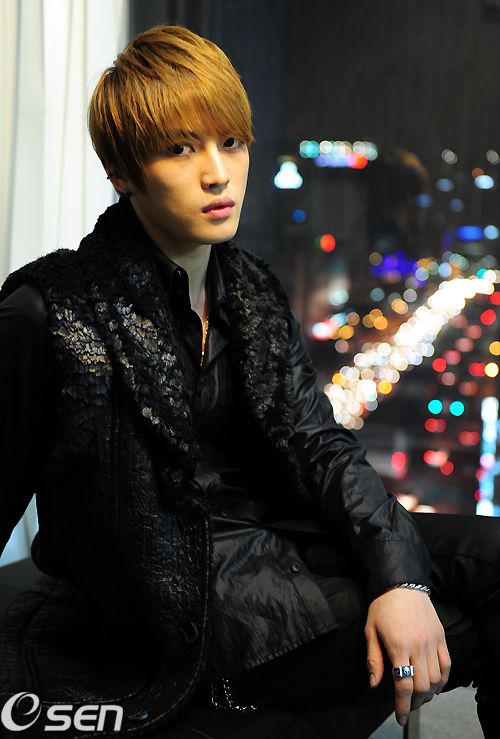 According to an official from SBS broadcaster, Kim Jaejoong will star in a drama entitled 'The Last Secretary' which is a follow-up drama after 'City Hunter' wrapped up its final episode.
In the drama Kim Jaejoong is playing a chic, charismatic man in his 30th named Cha Muheon. The character is nicknamed 'Prince' for his ace combination of being a powerful man in financial world yet sporting a gentle charisma, Cha Muheon is also gifted the ability to read people's mind. The plot will draw a triangle love story between Cha Muheon, his male cousin Ji Heon, and the heroine character.
Regardless his cast Korean movie 'Heaven's Postman' back in 2009, Kim Jaejoong has never acted in local Korean drama thus this could be his first shot the country's drama.
As an idol turn actor, Kim Jaejoong spurred attention last year when a poll held by Japanese sports and entertainment journal Nikkan Sports, 'The 14th Nikkan Sports Drama Grand Prix' revealed that he's chosen as No. 1 in Best Supporting Actor Category for his role in Japanese drama 'Sunao Ni Narenakute'.
With the cast, Kim Jaejoong will finally join in the middle of vigorous acting activities that have been professed earlier by his fellow JYJ members as JYJ Park Yoochun has already evolved as a remarkable actor through his debut in 'SungKyunKwan Scandal' followed by 'Miss Ripley' while JYJ Kim Junsu has become the new hot star in musical stage by claiming success for his musical 'Mozart!'and 'Tears of Heaven'.
A representative said, "His chance is highly promising, but it's not yet confirmed."
Meanwhile 'The Last Secretary' is a romantic comedy drama revolving around life of the heroine who works as a secretary in a large firm and finds love to her office superior. The drama is scheduled to broadcast in August, with actress Choi Kang-hee and Lee Hejin is planned to make a cast in the drama.
credit: Osen
trans by: sharingyoochun.net
Momma's Source: sharingyoochun.net
Share this: