Hey guys. 🙂 I know you're probably thinking this is another DBSK cuteness post, but in all actuality, I'm just about to watch some tv. Do you want to join me? No? Too bad. I'm turning it on anyway. (sits on sofa, grabs remote control, enlivens television set with electric shock)
Oh look! My favorite show is on! (bounces gleefully as a handsome host comes into view, seated in a plush armchair, hands folded, looking completely bored out of his mind)
*Do you crave thrilling adventure? (random actor is chased by overgrown lizard through the desert) Heart-wrenching angst? (toothbrush drops into toilet) Sappy romance? (boy kisses girl, girl slaps boy, boy cries) A prat fall scene complete with roller skates and bird poop?  (….Do I really have to describe that one?) Then you're watching the right show. Welcome to Kpopiece Theatre.
*lalalacellolalalaviolinslalala*
Today on our program we have a special story,  just for you.
Picture this: the birds are chirping, the sun is shining, the grass is *greening* 0_0 and two young men are very, very bored. Doesn't sound all that unusual, right? I mean we all get bored somedays. However, these are no ordinary young men. No, these are two very special, very loved, and extremely, well, mischievious boys.
Let's get to the story, shall we?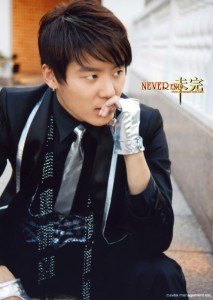 4000 Goobnae chickens to eat, 4000 Goobnae chickens, take one down, pass it around, 3999 Goobnae chickens to eat………
Junsu hyung. If you put a pack of ramen in a bowl with cold water, will the moisture substitute for heat and cook the noodles?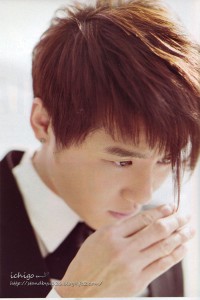 Did you take the ramen out of the package?
I don't remember……let me check….
Hyung! Come look, quick!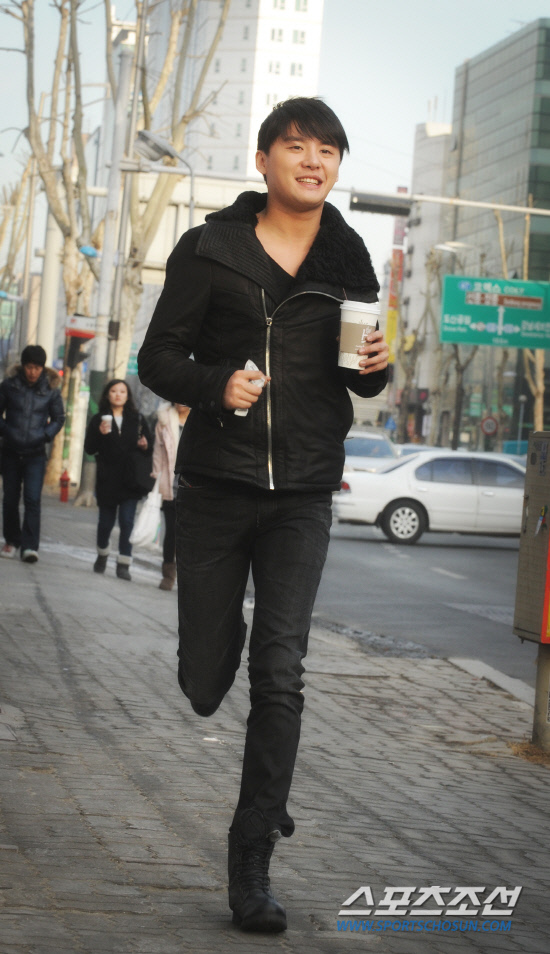 What? Is it a new video game? (salivates…)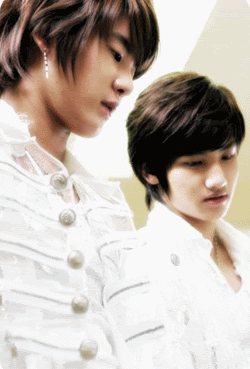 Ummm….those are not video games.
Definitely not. But what are they?
Ummm…..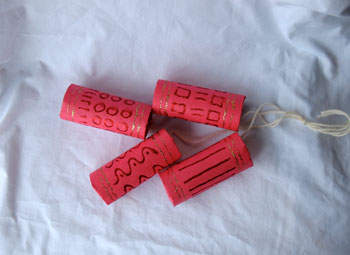 They must be candles, Changmin.
Candles? Really?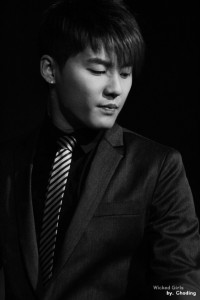 (takes another look) Yup. Candles.
Wanna light one? It smells funny in here all of a sudden…like somethings burning….*sniff*….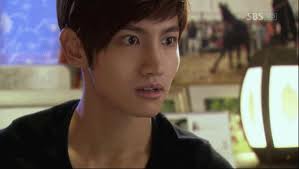 MY RAMEN! (runs to the kitchen) NO!!!!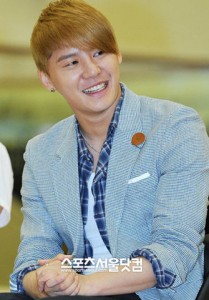 Eukyangkyang. Now we'll definitely have to use one of these. Jae hyung will not be happy if the house smells like smoke.
(from afar) My ramen….*sobs*
Don't be sad, Minnie. We'll make more later. Hyung will be back soon, so we'd better light a candle. Got a match?
In the cabinet, hyung. *gives ramen burial at sink sea*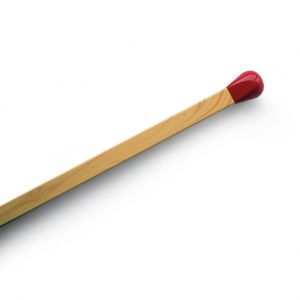 Okay! I'm going to light it now!
Kay. Whatever.
                              !!!!!!!!!!!!!!!!!!!KABOOM!!!!!!!!!!!!!!!!!!!!!!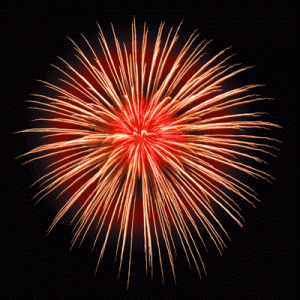 ….silence….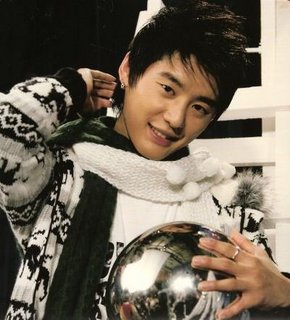 Hehehe? Guess those weren't candles, huh.
Genius. We're so dead. There's smoke everywhere.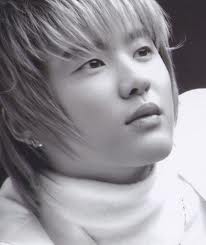 Still, that was the most excitement I've had all day… I think I'll set off another one….Waddaya say, Minnie? We're going to get punished anyway, might as well have some fun.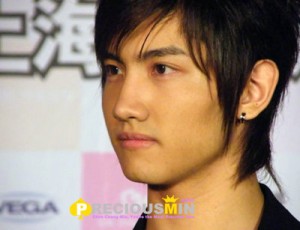 (thinks about it)
Okay.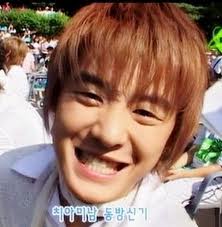 Five minutes later, on the rooftop….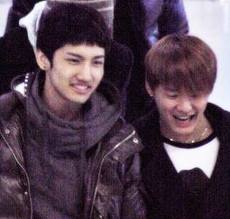 Woohoo!! Here we go!!!
Yeah!!!!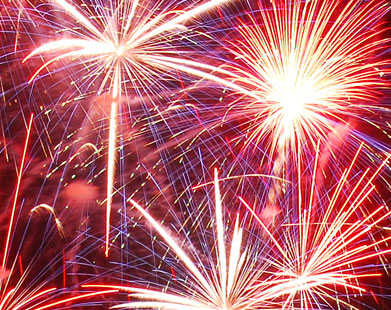 WOW!!!!!!!!!!!!!!!!!!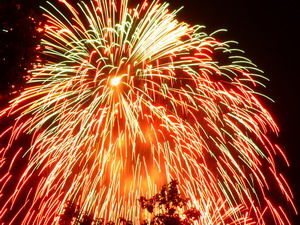 AWESOME!!!!!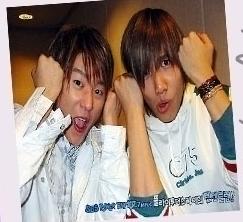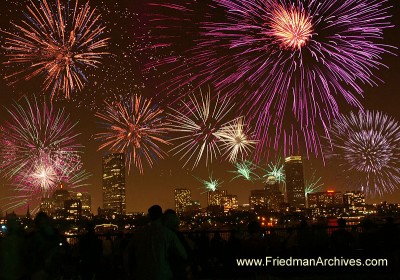 Woah…..                 Dude….         Yeeehaw!!!!                Yeah!!!!
Meanwhile, walking home from the gym….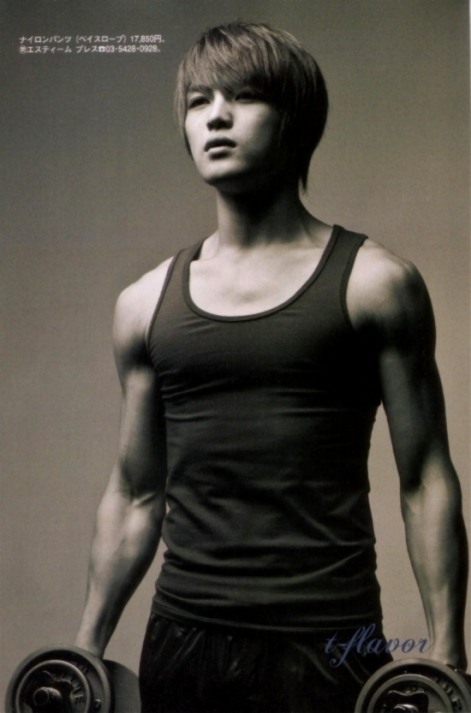 Ladedumdum. Can't wait to get into a nice, warm, sweet-smelling bubble bat- (hears weird noise from afar, instinctively looks at DBSK apartment in the distance) – Huh?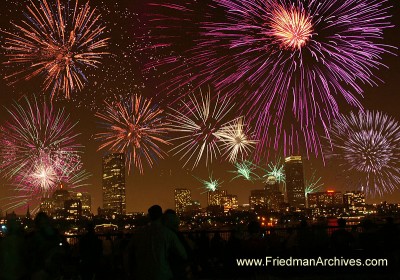 AHH!!! MY BABIES!!! (rushes home) Junsu?! Changmin?!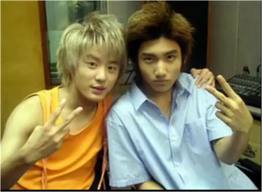 Hello, hyung.
Peace. Is something wrong?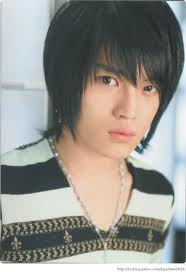 (completely weirded out)
I saw fireworks over our building.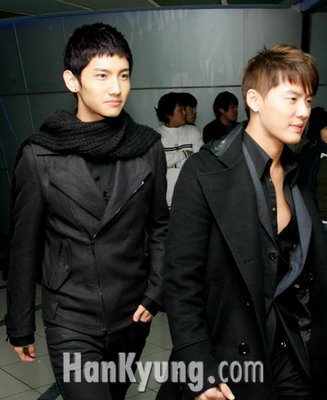 Really? That's odd. Must be our crazy neighbors next door. *snort*
Yeah. You know how weird they can be. Hyung. I'm hungry. Feed me.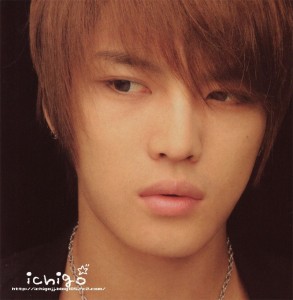 Now wait just a second, dongsaengs. If the neighbors set off the fireworks, then why does our apartment smell like smoke?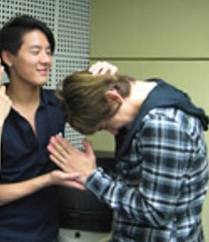 Because our silly maknae here burnt his ramen. Right, Changmin.
Yeah. Sorry, hyung.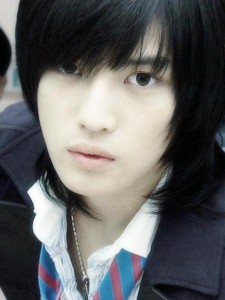 Oh no. My expensive new limited edition stainless steel marble handled sienna toned non stick pot!  *hurries away*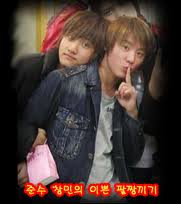 (screen goes blank, epically bored host returns) And that ends our show for today, ladies and gentlemen. I hope you enjoyed this episode of Kpopiece Theatre. Tune in next time for mystery and intrigue in *Did Eunhyuk really steal Heechul's blowdryer?* Thank you, and good night.
(turns off television, stretches) Wow. Those sneaky little kiddies…hehehe. Well night ya'll. See ya next time! tehehehe….
All images from google. You know who you are.
credit: thatmelancholysoul@jyjfantalk.com