[News] TVXQ tops the Oricon daily chart with "Superstar"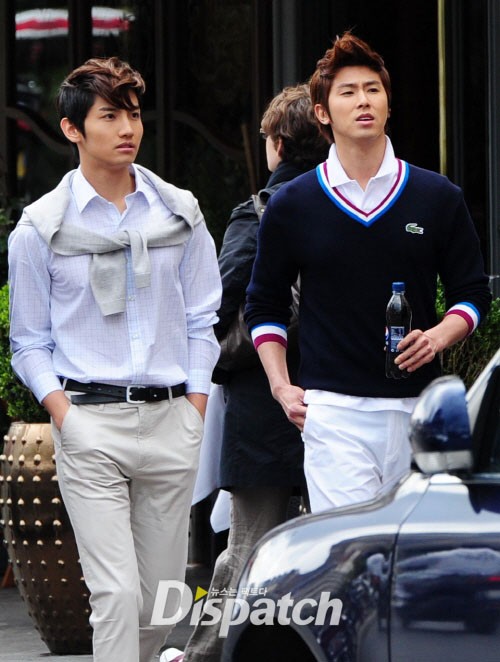 Having only released their latest Japanese single three days ago – and their music video – TVXQ snagged the #1 spot on the Oricon charts!
On July 20th, TVXQ released their latest single "Super Star". Already, the duo has sold an impressive 120,000 copies within two days and snatched #1 on Japan's Oricon daily chart. Despite the fact that the group now consists of only two members, their influence still appears to be standing strong.
As well as performing well on the Oricon charts, their album is also faring well on Tower Record's general sales chart (listed as #5), Amazon Japan's sales (listed as #2), and Japan's HMV general ranking (listed as #2).
Recently, the duo performed the song on KBS 2TV's 'Music Bank in TOKYO K-POP FESTIVAL" on July 22nd. During their performance, TVXQ displayed their powerful vocal skills as well as their strong charisma; they received much praise from fans who left comments like, "It's the one and only TVXQ!" and "There's no one who can top these world stars!"
Meanwhile, TVXQ is scheduled to perform on NHK's 'Music Japan' on the 24th.
Source: The Korea Economic Daily via Yahoo! Korea
Credit: allkpop
Momma's Source; sharingyoochun.net
Share this: