[Trans] 110905 SM CEO Kim Young Min Says, "What TVXQ Did As Five Was Extraordinary"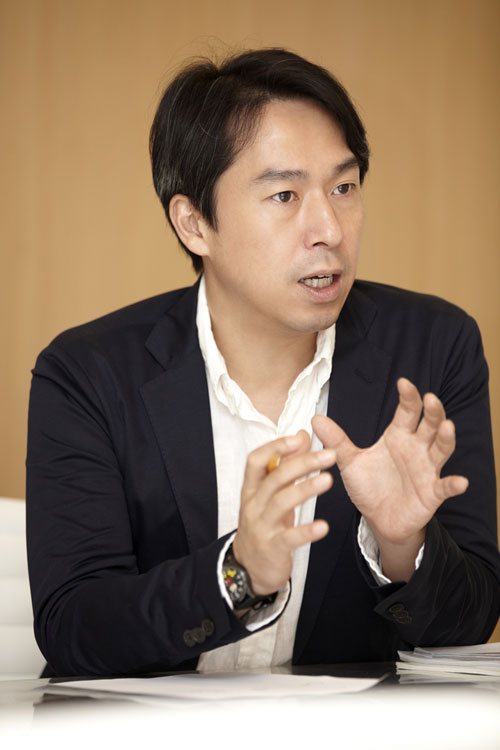 SM Entertainment's CEO Kim Young Min highly praised the achievements TVXQ made as five members.
CEO Kim met with domestic reporters in Tokyo, Japan on the 3rd for 'SM TOWN LIVE in TOKYO' and while explaining the role and importance SM has in the Hallyu Wave, he said, "We are neither representatives who have been selected and recognized by the country nor representatives of K-POP. Though we do feel a sense of responsibility, I don't feel that we should speak for K-POP or the nation as a whole," and "But SM places importance on whether or not we can be number one in a cultural aspect. To SM, whether or not our stars can be number one or not is extremely important."
Talking about TVXQ, CEO Kim indirectly explained the role and importance of SM as he said, "TVXQ's power is astronomical. What the five members did together was extraordinary. So regardless of the incident (of the three members leaving), the group was able to come to its current position. TVXQ's power played the role of opening the road ahead for their juniors. What's more important than being number one is whether or not we can create contents that have the most power in the market."
Regarding SNS, which has helped the Hallyu Wave spread throughout the world, CEO Kim stated, "SNS has contributed a great deal to the Hallyu Wave. We've benefitted from it as well. But within it lies a sacrifice that stems from illegality. Though we've been able to expand our influence geographically, I believe that the mindset that SNS marketing is a powerful tool is wrong. Though it is useful, it could cause the downfall of the music industry. What could we do when IDs are shared on the Cloud service? SNS is a useful marketing tool, but it isn't a necessity."
Talking about SM's future plans, CEO Kim stated that SM plans follow the natural flow of the market as he said, "We will follow the market. We've set up a steady foundation in Japan, and China is a market I'd like to see us expand into. K-POP has been going on for ten yeas here, starting with BoA. I can't speak for K-POP's current location or identity. But according to Japan's Tsutaya (Japan's biggest album and publications rental shop), Hallyu-related products have recorded the highest sales so far, beating every other type of contents. Hallyu-related products are now being rented out more frequently than American movies."
'SM TOWN LIVE in TOKYO', which was held at Tokyo Dome from the 2nd till the 4th, featured SM artistes such as Kangta, Kim Min Jong, BoA, TVXQ, Girls' Generation, Super Junior, SHINee and f(x), bringing in 50,000 spectators each show for a total of 150,000.
Source: [kuki news]
Translated & Shared by: dongbangdata.net
Momma's Source: sharingyoochun.net
Share this: