Once again, especially during this Christmas season, prayers go out to those affected by the Typhoon.
Posted at 01:07 PM ET, 12/19/2011
Philippines Reels From Typhoon's Destruction and a Death Toll of 927 (Photos)
Typhoon Washi swept across the southern Philippines this weekend, washing away whole villages and killing 927 people, according to the latest estimates.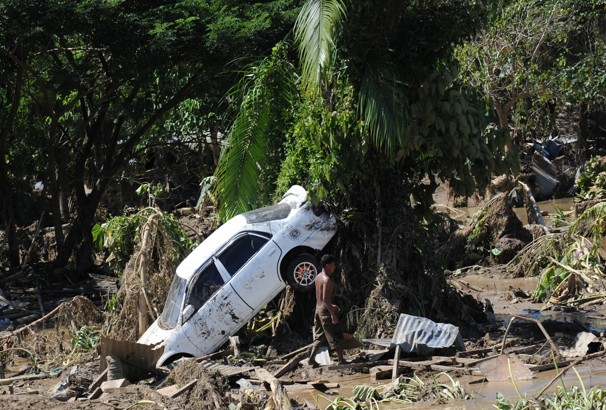 A resident stands next to a vehicle swept away at the height of the devastating floods. (TED ALJIBE/AFP/GETTY IMAGES)
In a statement Monday, President Obama expressed condolences for "the tremendous loss of life and devastation" caused by flooding from the typhoon and said the United States stands ready to provide humanitarian assistance and recovery help.
Just last week, my colleague Elizabeth Flock asked whether 2011 was the year of natural disasters, with 12 disasters causing $1 billion or more in damage each in the United States alone, plus the Japanese earthquake, the Thailand flooding and the drought in Africa, among others.
The typhoon in the Philippines looks to enter the inauspicious list after the northern coast of the southern island of Mindanao was pounded for 12 hours with nonstop rainfall Friday. Of the 580 people who died in one city, Cagayan de Oro, the majority were women and children. The Associated Press reports: "About 143,000 people were affected in 13 southern and central provinces, including 45,000 who fled to evacuation centers. About 7,000 houses were swept away, destroyed or damaged, the Office of Civil Defense said."
"The suffering here is unspeakable," Philippine Red Cross Chairman Richard J. Gordon told Bloomberg News from Iligan City, where he is helping oversee relief operations. "The government should act here very fast. The people have already suffered, and they're making them suffer more."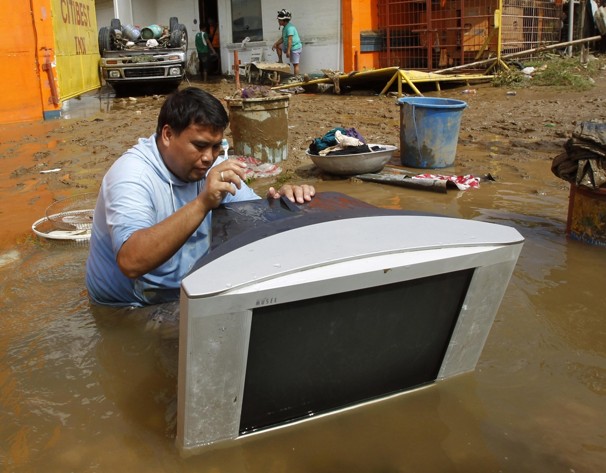 A resident grabs a television swept away by flash floods (Erik De Castro/Reuters)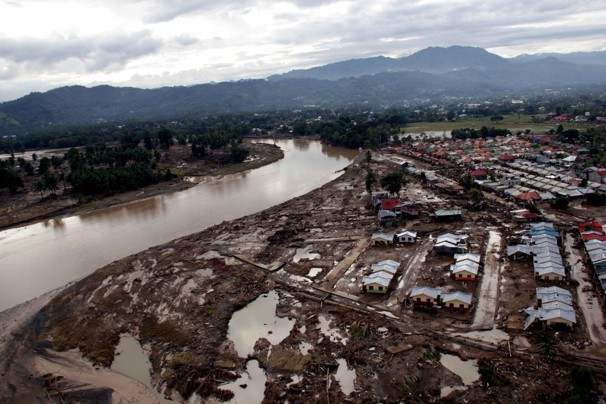 This aerial photo shows the damage caused by devastating floods. (Richel Umel/AP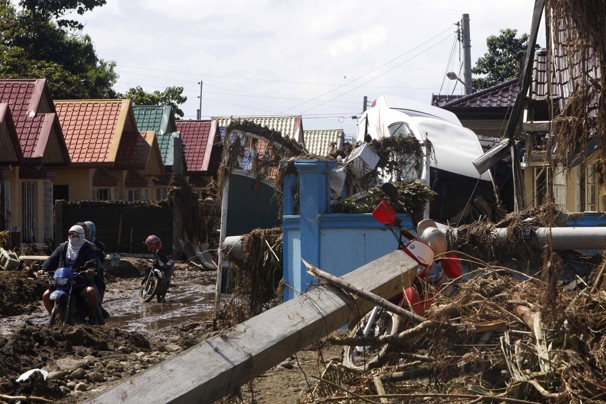 Residents, affected by flash flooding, return to their devastated community (Bullit Marquez/AP)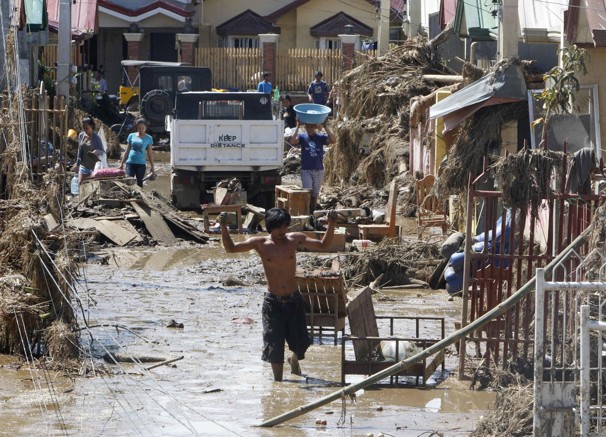 Water and mud clog village streets (Bullit Marquez/AP)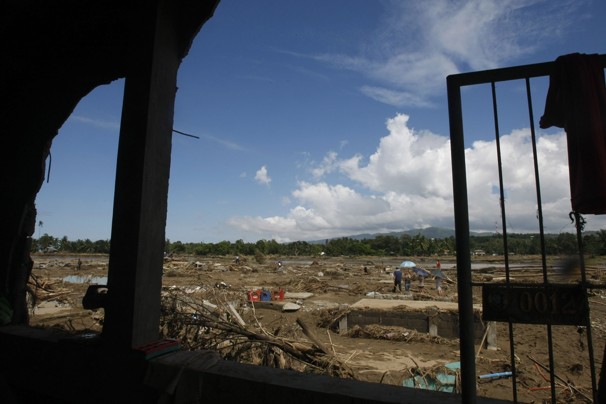 With funeral parlors overwhelmed, authorities in a flood-stricken southern Phillipines organized the first mass burial of unidentified victims. (Bullit Marquez/AP)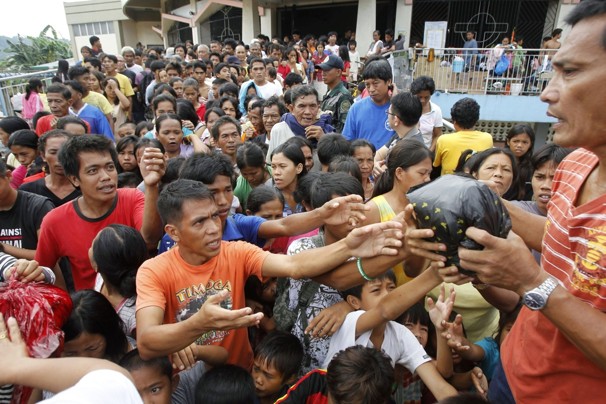 A man distributes relief goods to victims of Typhoon Washi. (Erik De Castro/Reuters)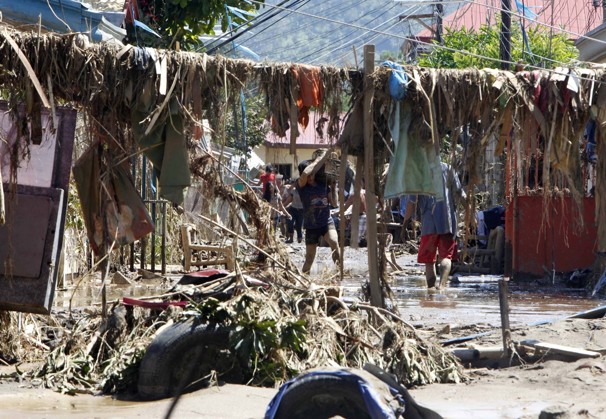 Affected residents clean up their homes which were damaged by Friday's flash floods (Bullit Marquez/AP)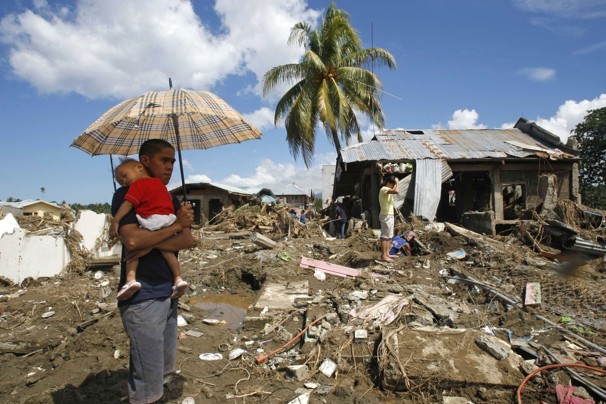 Affected residents survey the devastation brought about by Friday's flash floods in Illigan City (Bullit Marquez/AP)
By Melissa Bell  |  01:07 PM ET, 12/19/2011
Momma's Source: blogPost+yahoo news
Share This