[News] The Cute Quotient
By Primastuti Handayani
The Jakarta Post/Asia News Network
Saturday, Jan 07, 2012
South Korea's best-known export today is not pickled cabbage.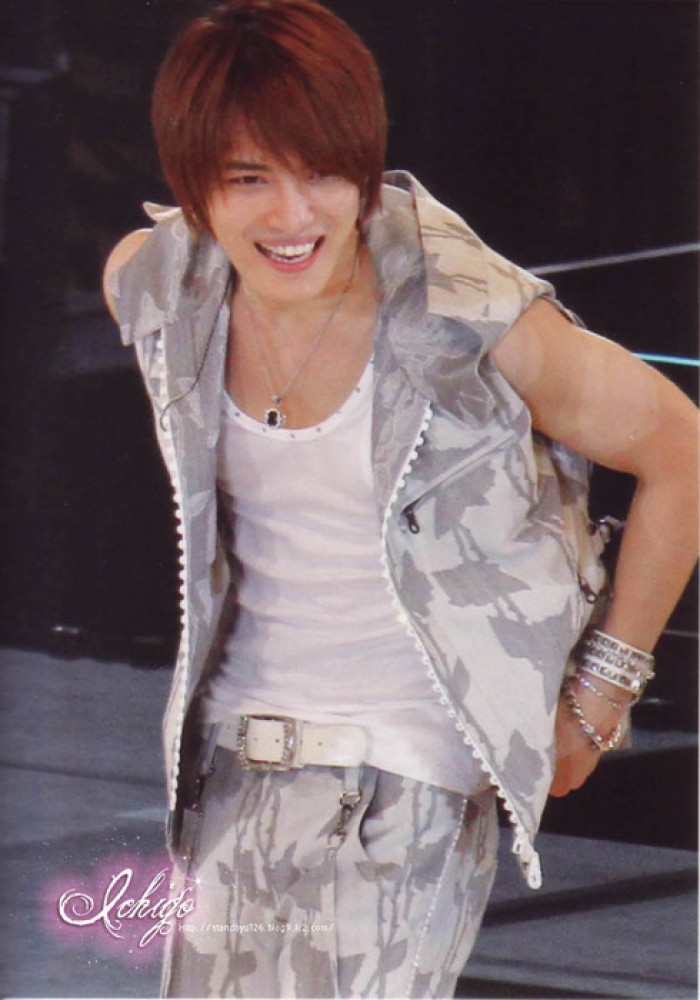 Instead, it comes in a sleek, pretty package and suits the tastes of people across Asia – especially young women – and increasingly the world.
Move over, kimchi. Come on down, K-pop male idols.
In the past few years, Indonesian teenage girls, like their peers across Asia and increasingly in Europe, have become devoted fans of Hallyu (Korean wave) entertainers such as Choi Si-won of Super Junior, Kim Jaejoong of JYJ (formerly a member of DBSK/TVXQ), SS501′s Kim Hyun-joong and many more.
Back in 2009, the era of Bae Yong-joon with his famous Winter Sonata TV series gave way to protégé Hyun-joong in the role of Yoon Ji-hoo in Boys Before Flowers.
Jaejoong's Protect the Boss and Si-won's Poseidon, produced in 2011, have captured the hearts of fans who watch the series however they can – cable TV, video streaming, pirated DVDs or on YouTube.
Asian countries, especially Hong Kong, Taiwan and Japan, have turned out plenty of attractive young entertainers in the past, but these Korean men – stylish, well groomed and well built – fulfill a fantasy for young women of the very handsome boy next door.
According to psychologist Dewi Dewo, moviegoers want to see men who are good-looking but not intimidating.
"Why do sweet-looking boys sell? Because the trend today is for them. Even young stars from the West are cute guys," she says.
Tati Winarsih, the author of Seoulvivor, a book on K-pop hot spots in Seoul released late November, believes that it's only natural for everybody to want to see "beautiful creatures".
"These girls really love those pretty boys because despite their beautiful look, they are still able to show their macho side, their manly character. They aren't effeminate despite their beauty," she says, adding that reality shows have helped the stars to reveal their true selves to their fans.
The dramas also sell Korea.
[omitted]
The comprehensive training system, according to SM Entertainment CEO Kim Young-min, is the secret behind the success of K-pop.
SM is currently the biggest entertainment agency in South Korea, with its stable of stars including DBSK, Super Junior, Girls' Generation, SHINee and f(x).
"If a group concept is chosen, then the members start training their foreign languages, dancing and singing," he was quoted as saying by Soompi.com. "I think the most important aspect of training is training a celebrity's personality."
"Creating" a superstar is not a cheap enterprise.
SM founder, Lee So-man, revealed how his agency spent 4 billion won (S$5.1 million) grooming the original five members of DBSK, according to Chosun.
The amount doubled as the group – named the best second-generation K-pop band from their 2004 debut until they splintered into DBSK and JYJ in 2009 following a legal dispute – started producing their album and doing promotions.
The enormous investment pays off: The artists, once successful and popular, are veritable money machines.
According to one estimate, the Hallyu may have generated as much as US$4 billion in sales in 2011, a 14 per cent increase from the previous year. The number is likely to grow given the high demand for more concerts and fan meetings overseas.
[omitted]
credit: asiaone
shared by: sharingyoochun.net
Momma's Source: sharingyoochun.net
Share This