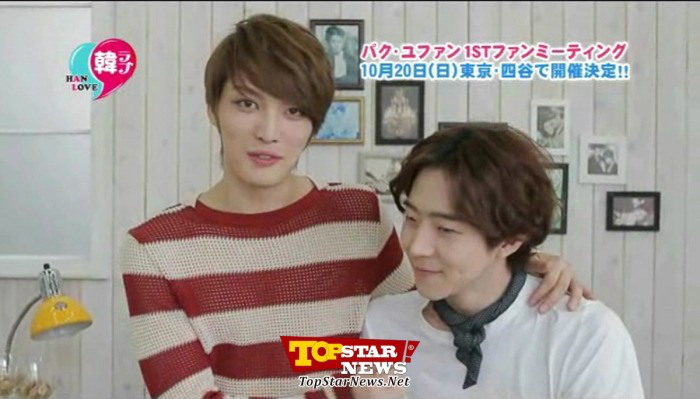 Kim Jaejoong has proved yet again just how popular he is in Japan.
Last week, Kim Jaejoong's appearance on BS11′s entertainment program 'Han Love' made quite an impact in Japan. C-JeS Entertainment revealed, "Kim Jaejoong appeared on the program 'Han Love' to teach Park Yoohwan, who is currently brushing up on his Japanese for his drama fanmeet, a few tips on the language."
The representative continued to add, "Although he only appeared for two minutes, the outfit he wore that day was sold out on a Japanese online site on the same day, and the 'Han Love' video has been met with an explosive response on various online sites, proving yet again just how popular Kim Jaejoong is."
A representative of the Japanese program also expressed Kim Jaejoong's long-lasting popularity as he said, "Even we were surprised by the explosive reaction to his cameo appearance. We believe his appearance was a piece of welcoming news to viewers as there have been restrictions placed on his televised broadcast appearances since 2010."
Although Kim Jaejoong has not been able to appear on programs recently, his dramas 'Protect the Boss' and 'Dr. Jin' are extremely popular in Japan. He also held a solo concert at the Yokohama Arena recently that attracted over 45,000 fans, more evidence that his popularity is stronger than ever.
Meanwhile, Kim Jaejoong is currently taking a break after successfully completing his Asia Tour and is planning to greet fans with a new project soon.
Source: [topstarnews]
Translated & Shared by: dongbangdata.net
Momma's Source: dongbangdata.net
Share This