[News] SM Entertainment Artists to Become SMEntertainment Shareholders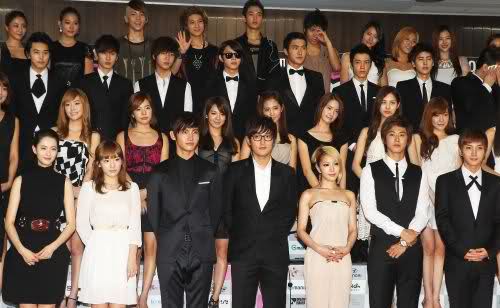 SM Entertainment, one of Korea's largest entertainment companies, has recently announced that it would be issuing approximately $881,000 worth of new shares for its artists. As a part of their capital increase through a third party allotment, SM Entertainment artists will become major shareholders of the company, thereby effectively owning a piece of their company.
On March 26th, SM Entertainment announced the plan through DART Financial Supervisory Service, which will provide SM artists Kangta, BoA, TVXQ, Super Junior, Girl's Generation, SHINee, f(x), Go Ara, and more of approximately $881,000 worth of SM Entertainment stock.
SM Entertainment will issue 22,120 new shares of stock with each individual share valued at 44,550 won (approximately $39 – $40 USD) each.
Kangta, BoA, and most of the Super Junior and Girls' Generation members will be receiving 680 shares each (value of around $27,200 for each member), while SHINee and f(x) members will be receiving 340 shares each (value of around $13,600 for each member).
SM Entertainment released a statement saying, "This capital increase represents a strengthening partnership between the company and its artists, and we hope that as shareholders, our artists will share and take part in the vision and growth of the company."
They continued, "We are expecting a global growth of the company through this renewed partnership with the artists."
Source & Image: Starnews via Nate
Credit: Allkpop
Momma Source: sharingyoochun.net
Share This